These Soft, Supportive Cushions Will Make A Long Car Ride Way More Comfortable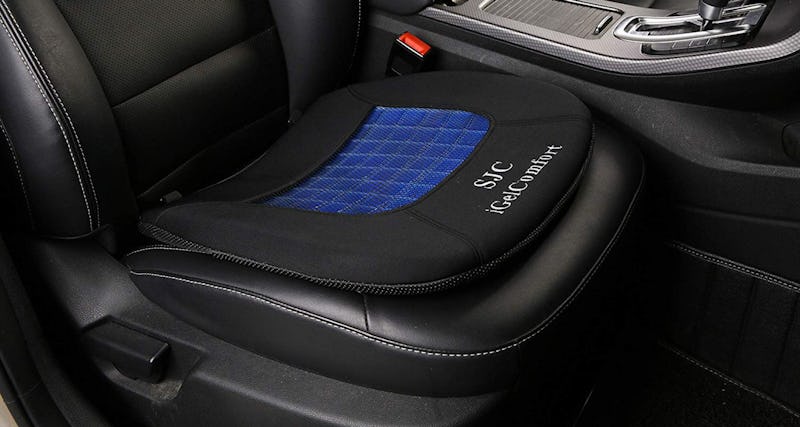 Amazon
While it's true that the best car seat cushions for long drives keep you comfortable, they can also help restore your posture and control your body temperature. And, when you're five hours into an 11-hour trip, you'll truly appreciate the extra cushioning and support.
There are a ton of different options out there, but choosing a cushion that adequately supports your body is key to a comfortable ride. It's important to look for something that dips in the back to relieve pressure on your tailbone, and is made out of a conforming material like gel or memory foam. And if you're looking for a pad to help you develop better posture, consider a wedge-shaped cushion to help keep your spine supported while you drive.
Another thing to keep in mind is your individual body temperature. If you tend to run cold, a heated car seat can support your back and keep you warm. But if you tend to get uncomfortably warm while you're traveling, a breathable gel cushion can keep you cool throughout the entire ride.
No matter which way you go, it can be tricky to find the best car seat cushion for long drives. Here's a round-up of some of the best options on the market to get you from point A to B, pain-free.