These Are The Cheapest Litter Boxes You Can Buy — That Still Get The Job Done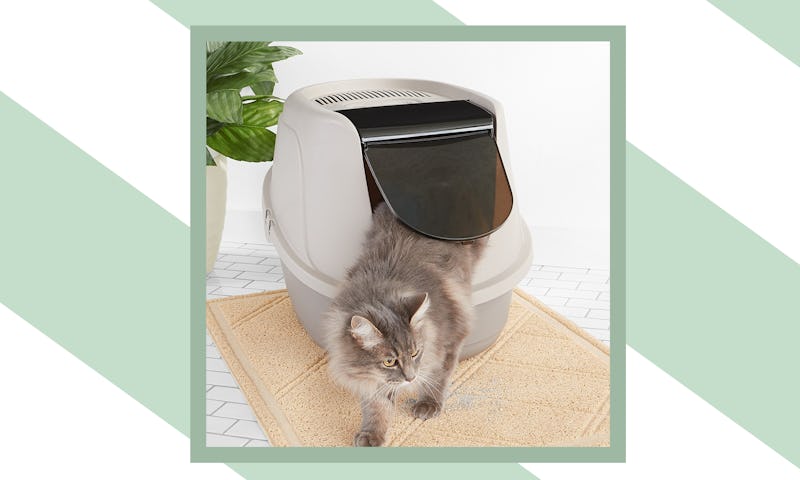 Bustle/Amazon
As any cat owner knows, some litter boxes can be pricey, with top-tier options costing as much as $500. Luckily, the best cheap litter boxes out there will still get the job done without breaking the bank.
For the absolute cheapest option (that isn't just the floor), opt for the Petmate Hi-Back Litter Pan, which you can get for just $7, and features a low front that makes it easy for a cat to climb into, and a high back to contain any messes. At such an affordable price, you won't find a better bare-bones option for your feline friend.
However, if you're willing to spend a little more, there are litter boxes with additional features, like hoods to contain both the mess and odor that accompanies traditional boxes. And, for one tier higher (and just an extra $30), you can get a self-cleaning litter box that features a non-electric mechanism that cleans the litter for you.
But whether you're looking for a covered option, one that cleans itself, or the most affordable on the market, you'll find the right option for you and your cat on this round-up of the best cheap litter boxes. What are you waiting for? Scroll.