Say Hello To Your New Favorite Body Wash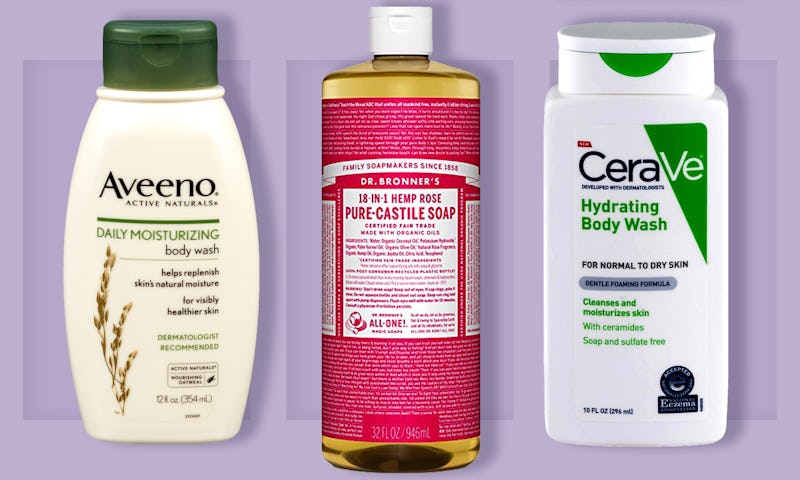 Amazon/Bustle
When we're so worried about showing love to our faces, we often forget to give our bodies the same attention and care. I mean, we should be dealing with our T-zones, cheeks, and chins, sure — but let's be real: most of our beauty routines are unequal, which paves the way for breakouts, dry skin, and other annoying conditions, like keratosis pilaris, on our backs, chests, and limbs. If you need a boost of motivation to balance out your in-shower skin care regimen, start by investing in one of the best cleansing body washes. These full body cleansers will make you excited to use them, and by doing so, your once neglected skin will thank you.
Whether you're pimple-prone on your chest or the dry skin on your legs is your main concern, there's a body wash on this list for you. Additionally, all of these options are super affordable; each one costs less than $20, because a product as basic as body wash should never be expensive — and having good skin shouldn't only be a privilege for those with padded wallets.
While you're looking for the best body wash for your specific needs, keep in mind that not all skin types are created equal. If you've got really dry skin, you should be on the lookout for a moisturizing formula, and if you're more of a sensitive type, you'll want a product made without potentially irritating ingredients like parabens, sulfates, and artificial dyes and fragrances.
Below, three great body washes that will motivate you to give all your skin the love and care it deserves.