The 3 Best Clippers For Cats With Mats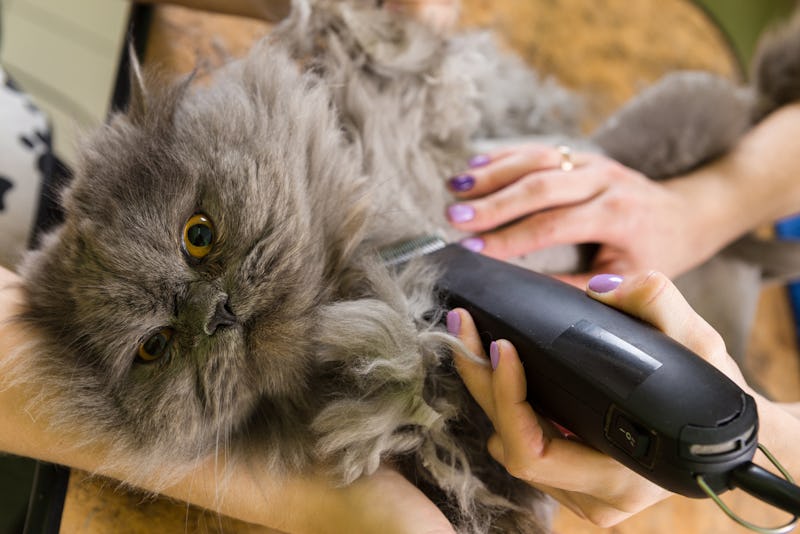 Aliaksei Smalenski / Fotolia
Cats with long hair require extra love and attention, but even attentive grooming can lead to an occasional mat or snarl that needs to be cut out. The best clippers for cats with mats are more precise and often safer than scissors. Scissors run the risk of of poking your cat. Clippers, on the other hand, are designed to protect the skin from cuts and are less likely to lead to unpleasant surprises if your cat chooses to scratch or wriggle mid-trim.
Pet clippers are also relatively affordable if you have a cat who regularly gets mats, and certainly more affordable than repeat trips to the vet or groomer. It is worth talking to your vet, however, if your cat's mats are getting more severe or frequent. Things like arthritis or even dental problems can cause your cat to groom less frequently, so by simply snipping away the tangles, you may be only addressing the visible results of the problem, not the underlying cause.
But even healthy cats who just hate grooming can appreciate a small shave from time to time. The easiest way is electric clippers, and many models are cordless for ease. Most corded models are designed for professional use and come with a price tag that reflects that, but if you prefer corded for your at-home use, there is a well-rated option below as well.
Another option for mild mats is a dematting comb, which are manual and detangle as well as gently cut. They require more elbow grease than a clipper, but can also be used as a deshedding tool. They're also less likely to scare a skittish pet since they don't buzz.
Whichever fits your needs, however, these picks will get your cat back to a glossy, tangle-free coat in no time.