These Ingenious Coffee Makers With A Grinder Will Simplify Your Mornings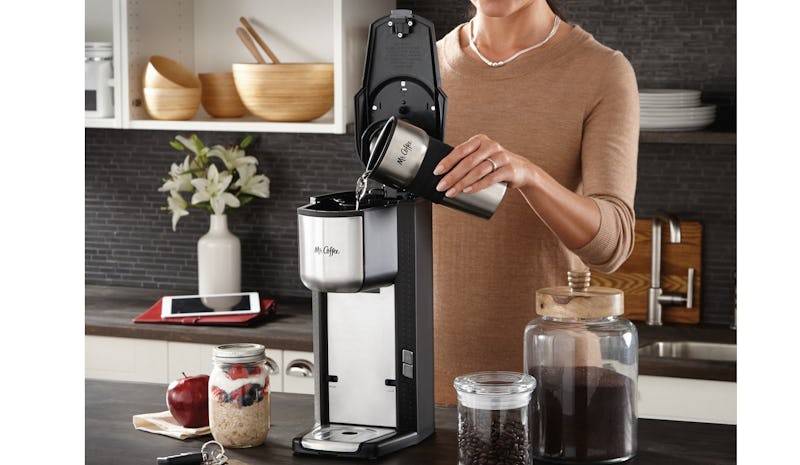 Amazon
If you want the rich flavor of freshly ground coffee in every single cup that you brew and save a ton of space and hassle in the process, you need one the best coffee makers with a grinder on your kitchen countertop. These grind-and-brew coffee makers will save you precious time and make your whole morning routine a lot easier.
When you're shopping for the best coffee maker with grinder, you should consider both the coffee maker style and grinder type. While a drip coffee maker is the most common type, you can also get sets with an espresso maker and grinder together so you can me café drinks at home.
The grinder types you'll encounter vary between burr to blade grinders. Burr grinders grind the coffee more uniformly for a smoother cup while blades quickly chop coffee into more random sizes which can sometimes taste stronger. However, blade grinders generally take up less space and cost less. Some of these units also include additional features like grind settings, programming, and even froth-making attachments.
I've researched the top-rated coffee makers on Amazon and rounded up the best coffee makers with grinder, whether you're looking for a no-brainer solution for your cup of joe in the mornings or a unit that will let you make a cappuccino.