If You Suffer From Neck Pain, These Contour Pillows Are The Key To A Good Night's Sleep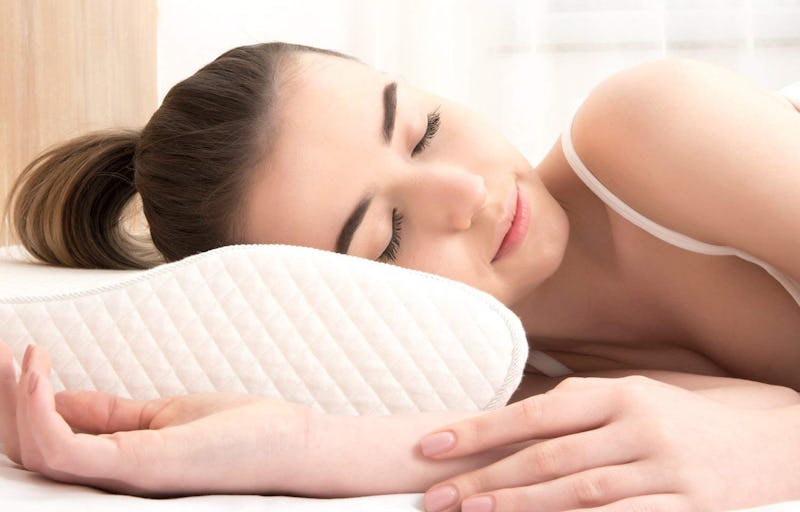 Amazon
If you're a side sleeper or have any issues with neck pain or muscle stiffness when you wake up, an orthopedic pillow with a contour design might help increase your comfort as you sleep. The best contour pillows are typically made of memory foam because, unlike polyester-filled pillows, memory foam is better able to mold to the shape of your head and keep your neck and back aligned. Because of their curved design, contour pillows may also help reduce pressure on neck muscle joints, helping you sleep more comfortably and wake up with less stiffness or joint pain.
When shopping for a contour pillow, you might be surprised to see how much these pillows can vary in price. That's because not all contour pillows are made the same. While most pillows come with a custom pillow case that fits its unique shape, the material of the pillow case can range from less expensive polyester to more luxurious bamboo.
Even further, some pillows are made of higher-quality memory foam, like CertiPUR-US-certified foam that is more sustainable and is made with fewer chemicals. Also keep in mind, paying a bit more might give you a more customizable sleep, since more expensive pillows often allow you to adjust the height of the pillow to fit to your neck and sleep habits perfectly.
With that in mind, scroll down below to see the three best contour pillows you can buy.