These Cooling Masks Will Bring Serious Relief To Itchy, Puffy Eyes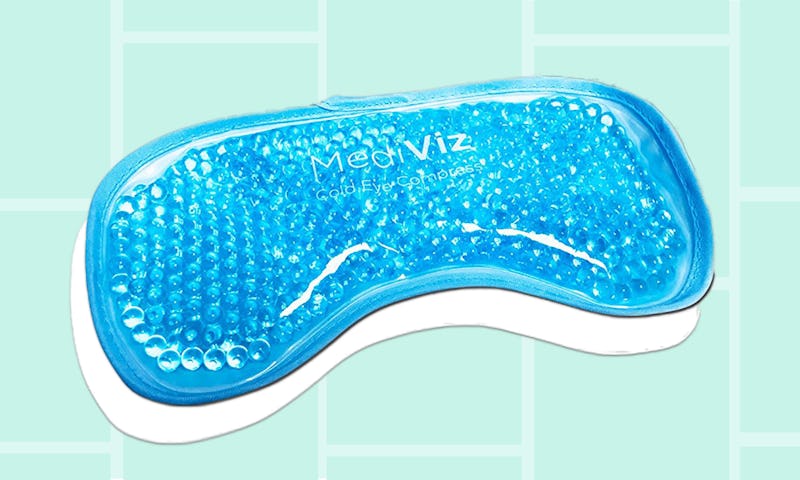 Bustle/Amazon
Waking up with painful, puffy eyes can put a damper on your whole day before you even get going. The good news is that the best cooling eye masks out there can reduce dry, swollen eyes in a snap.
Besides fighting off puffiness, the most effective eye masks have a ton of other health benefits. A lot of masks are weighted to offer compression-like support on the bridge of your nose, forehead, and cheeks, which has been shown to reduce chronic sinus headaches. Some masks can be heated in the microwave for a quick, stress-relieving break, and others can hold in moisture to soothe irritated eyes and dry skin. On top of that, most eye masks can be used over and over again with less wear and tear than other under-eye treatments (looking at you, under-eye patches).
When looking for a cooling eye mask, keep in mind that material and design are going to play a factor in your experience while wearing it. While gel masks can retain cooler temperatures for hours, softer, fabric designs can sometimes be more comfortable if you're wearing them for extended periods of time.
But let's get to the good stuff: Here are the best cooling eye masks that will leave your face feeling refreshed and looking puff-free.