If You Do CrossFit, These Strong Jump Ropes Will Help You Crush Your WODs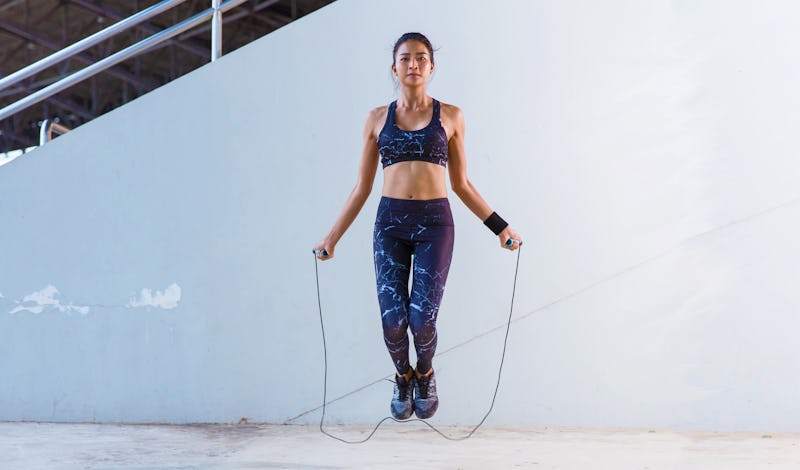 fotolia/lifepic
Whether you're a bonafide CrossFit junkie or you're just starting to dabble in the sport, one thing is sure: You will definitely be doing a lot of jump roping. There are double unders, triple unders, jumps with twists, and a million other variations. The cardio workouts can be grueling at times and your WODs will be infinitely more bearable (well, as much as the word "bearable" can be applied to CrossFit) if you have a decent rope to work with. But what specific features factor into the best CrossFit jump ropes?
First of all, they should spin smoothly and freely without catching. It's hard to nail a new personal record if you can't getting your rope twirling easily. For this, look for ropes with sturdy, well-designed ball-bearing systems and handles that facilitate tangle-free motion. If speed is a factor for you, you'll also want to make sure the rope can whip around quickly and efficiently.
Secondly, look at the materials. Your CrossFit rope should be made of well-built plastic, PVC, or other materials that won't break when the rope slaps the floor. Make sure the handles have some sort of foam or soft-grip material to prevent your hands from getting chafed or sore. Lightweight materials will also keep your wrists from getting tired quickly.
To help you find the perfect choice for your next session, I've gathered the three best CrossFit jump ropes.