Attention: These High-Quality Cutting Boards Won't Dull Your Expensive Kitchen Knives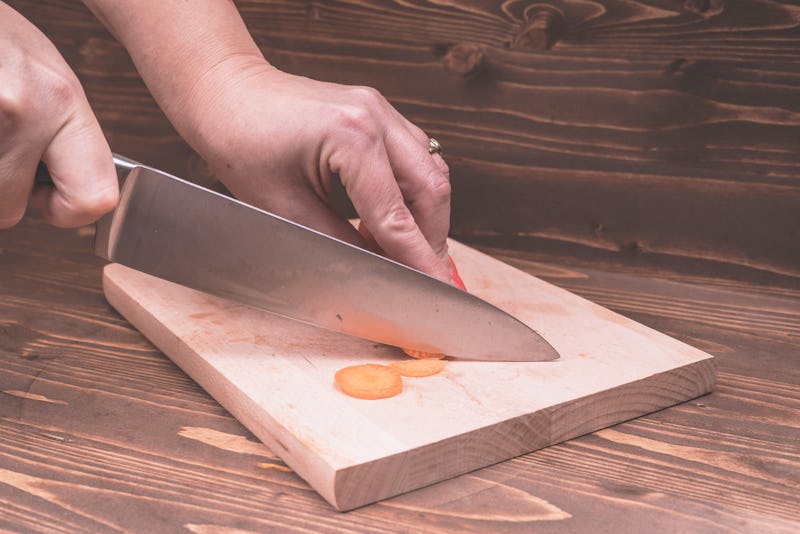 fotolia/blanke1973
For the most part, the best cutting boards for knives are ones that your knives can easily score into. That's because when your knife can't score into your cutting board, it becomes dull faster. Not only are dull knives more dangerous to use than sharp knives, they also require more upkeep. But, as anyone who has used a cutting board before knows, there are a lot of materials that allow for scoring and groves. So what else do you need to know?
First, you're probably going to want a wooden cutting board. Let me explain: When your knives score your cutting board, they can leave behind grooves that trap harmful bacteria. And, research shows that knives typically leave deeper groves in plastic cutting boards versus wood, making them more prone to bacteria, and more difficult to clean. So, while well-designed plastic cutting boards might not dull your knives, a wood board is often the safer, more hygienic way to go.
When evaluating wooden cutting boards, look for high-quality materials like teak, maple, or walnut for the best overall cutting board. But, if price is a factor, you could opt for a bamboo cutting board, which is much more affordable, but a bit harder on your knives.
Don't fret: Here are the best cutting boards for knives, below.