These Tasty Dental Chews Will Keep Your Pup's Teeth Sparkly Clean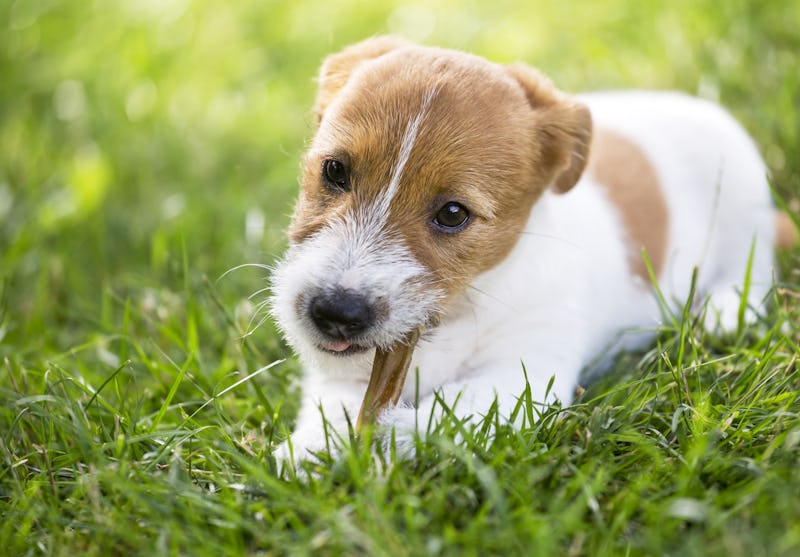 fotolia/Reddogs
If brushing your dog's teeth on a daily (or near daily) basis isn't realistic, giving your pup a dental chew to gnaw on for at least 30 minutes a day is the next best thing. But, before you buy, you should know that the best dental chews for dogs differ from ordinary dog chews and treats in several different ways.
For one, dental chews often have edges and curves to help scrub tartar off of a canine's teeth. Some dental chews are even made of an abrasive surface or contain ingredients like cinnamon and cloves that help promote dental health as well.
The most obvious difference between a dog chew for teeth and one that is just a fun treat? Dog chews for teeth will almost always be labeled with the word "dental." And, if you're looking for a top of the line dog chew, keep an eye out for a chew endorsed by the VHOC (Veterinary Oral Health Council).
Since there are a lot of options out there, take a look below at some of the best dog chews for teeth you can buy for your pet. And don't forget: Always supervise your dog when they are working on a chew.