These 3 Digital Cameras Under $100 Are Easy To Tote & Offer Plenty Of Memory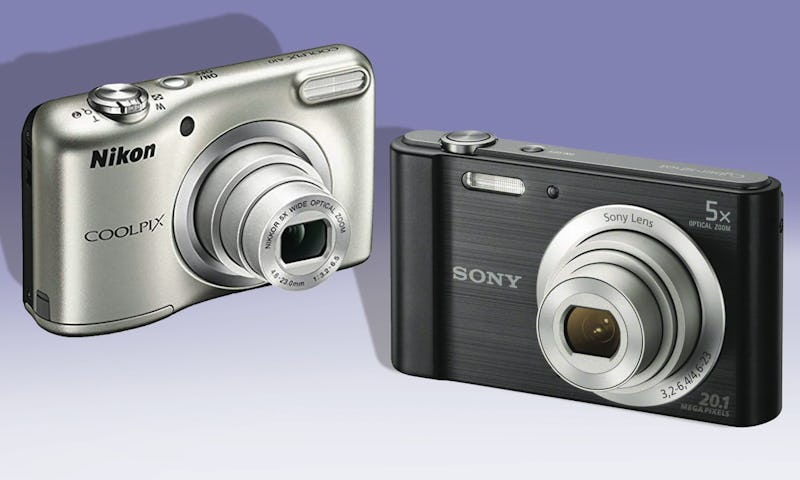 Bustle / Amazon
If you want a standalone camera without spending too much, you're in luck. The best digital cameras under $100 often have image sensors similar to a smartphone camera but are also highly portable so they're nice to bring on outings and trips — especially since using a digital camera provides you with plenty of space to take tons of pictures.
When you're trying to choose the a digital camera, there are a few things that you should consider. First, for ease of use, look for additional features like face detecting portrait modes, large LCD screens, and video recording.
Next, you'll want to consider image quality. Bigger sensors capture more light for taking better quality photos even when you're in a dimly lit room. Most smartphone cameras have 1/2.3-inch sensors or larger, so your digital camera should, too. In order to get a larger 1-inch sensor for even higher quality pictures, though, you're looking at the $400 mark. However, a digital camera isn't the only way to get better pictures. That's why I've also included a lens set that'll work with most iPhone, Samsung Galaxy, and Google Pixel models to improve your photos in a snap (and for less than $40) if you don't need extra memory room.
To help you pick the perfect option for your photography needs, here's a roundup of the best digital cameras under $100. All of these compact designs offer plenty of storage space and are super budget-friendly.