These Clever Dusters Will Make Cleaning Your Blinds Way Faster & Way Less Of A Chore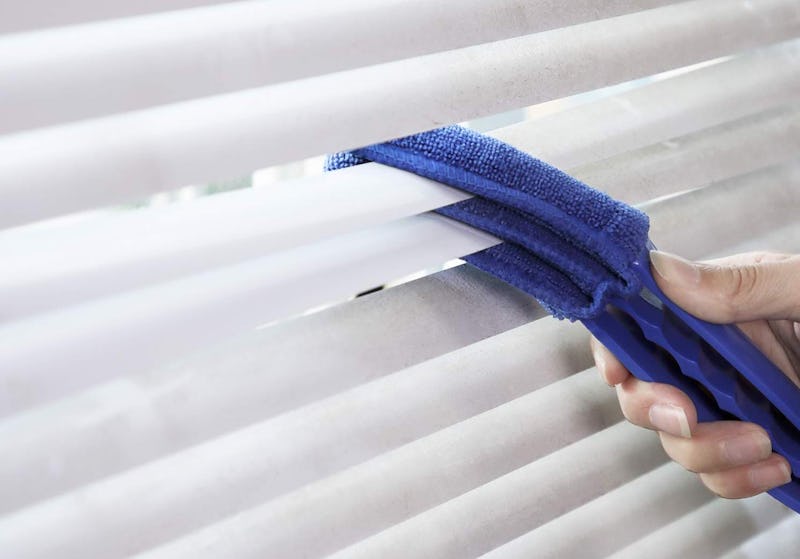 Amazon
Cleaning the blinds on your windows is a tedious but necessary chore, since, according to studies, having too much dust in your home can be a potential source of health problems, like allergies and skin irritations. Fortunately, the best dusters for blinds makes the task of cleaning blinds a quicker and more efficient process.
Unlike regular feather dusters that simply move dust around from one spot to another, the best dusters for blinds are typically made of microfiber material that helps better trap the dust. Not only are these types of dusters reusable, they are often designed to cover more surface area at a time. There are even dusters with extension poles for window blinds that are too high to reach.
For heavy dust or if you want an especially deep cleaning, you may want to combine a duster with a cleaning spray to better target and remove stuck-on dust.
Keep in mind that when you dust blinds it's best to start from the top and work your way down. That way, dust from higher up doesn't drop down on freshly cleaned blinds and undo your cleaning. With that said, take a look below at the best dusters for blinds you can buy.
Bustle may receive a portion of sales from products purchased from this article, which was created independently from Bustle's editorial and sales departments.