Forget Q-Tips, These Earwax Remover Tools Are Far More Effective And Safe, Too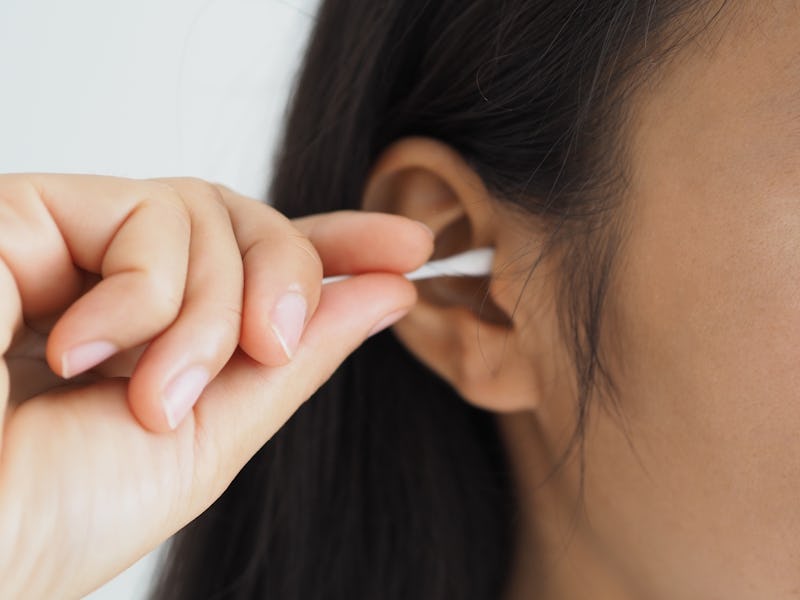 Shutterstock/jaojormami
Earwax, or cerumen as it's called in the medical field, is the waxy secretion produced by your ear that helps the ear clean itself. And, for most people, it's generally harmless and there's no need to remove it. However, some people may be more prone to excessive earwax buildup, or impacted earwax that can result in problems with their hearing. This makes it necessary to remove it. Fortunately, the best earwax remover tools allow you to safely remove excessive earwax at home without the expense or inconvenience of a doctor's visit.
(Editor's note: If you're dealing with symptoms like loss of hearing, or have tried many earwax removal tools and have persistent symptoms like itchiness, pain, or feel fullness of the ear, you may want to visit your doctor to seek specific medical advice.)
There are several popular methods for removing earwax. The best earwax remover tools usually involve some combination of three things: drops that chemically loosen earwax; syringes or irrigators that flush out wax with water; and earwax oils that help soften dry earwax making it easier to remove. Each method has its pros and cons and you may even find that a combination of these tools work best for you.
Word to the wise: Be wary of commonly advertised methods. Health professionals no longer recommend using cotton swabs to remove earwax as they may push wax further into the ear canal, rather than remove it. As you use different wax removal tools, you'll also want to be careful not to apply to much pressure to your ear and risk puncturing your eardrum. And, while beauticians often advertise a procedure called ear candling that involves burning a candle to suck out earwax, this method also has no scientific backing for being effective and can be dangerous.
For the best earwax remover tools, keep scrolling.