If You Love Cheese, This Kitchen Tool Will Change Your Meal Prep For The Better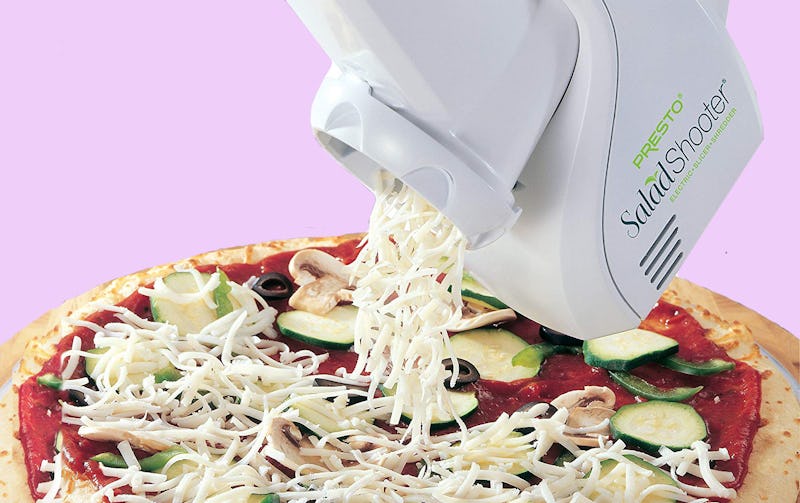 Bustle/Amazon
A simple search for the "best electric cheese graters" will yield a lot of poor-quality kitchen gadgets that just can't get the job done. That's because most high-quality electric cheese graters are not specifically designed for cheese. The best models to buy are actually multi-functional slicers with track records for quickly and efficiently grating cheese. Not only will these slicers provide the most bang for your buck, but they're usually better equip to handle hard and softer cheeses, given that they're designed to chop various foods of different consistencies.
When shopping for any kitchen appliance, it's important to keep your budget in mind. For the less than $50 price, you likely can't go wrong with the MeyKey tabletop model. Not only can it shred, grate, and slice both hard and soft cheeses, it also double as a salad shooter and vegetable slicer.
To shred cheese directly over a plate of food or the pot on the stove, invest in a handheld version like the Presto electric slicer, which has a built-in handle for easy use. And if you're looking for the most versatile kitchen buy, consider a food processor that can tackle any recipe you have in the works.
For more details on these three best electric cheese graters, read on below.