These Top-Notch Electric Knives Can Cut Through Even The Toughest Meats & Breads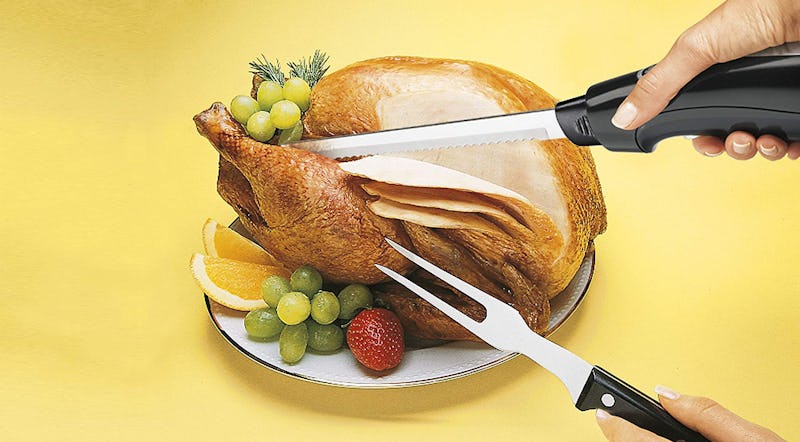 Amazon
For a moment, forget what you think you know about electric knives. True, some look (and sound) like they belong in a tool shed and not at a dinner table. But a quality electric knife is a convenient appliance that deserves a spot in your kitchen. To help you sort through the dozens of models available, here are a few things to consider when evaluating which of the best electric knives is right for you.
An electric knife is a great tool for carving presentation-worthy slices, from holiday roasts to turkeys. But if you want to do more like cut through heavy loaves of bread or neatly slice fruits or vegetables, look for a knife with more than one blade for versatility.
For durability, the blades should be made from stainless steel. Since electric knives have two parallel blades that saw in opposite directions, any bending of the blades will render them useless. The blades should also be easy to remove and clean, as food and bacteria will inevitably get between them. A storage solution like a block or case can also ensure a long life for your blades.
For comfort and stability, look for an electric knife with a handle that's manageable in size and shape. Depending on what you're slicing, hands can get wet or greasy, and a good grip will ensure safety.
Whether slicing meat, bread, or tomatoes, the best electric knives below will make you look like a pro and save you time in the kitchen.