From BBQ Chicken To Smoked Salmon, These Electric Smokers Can Cook Your Favorite Meats Fast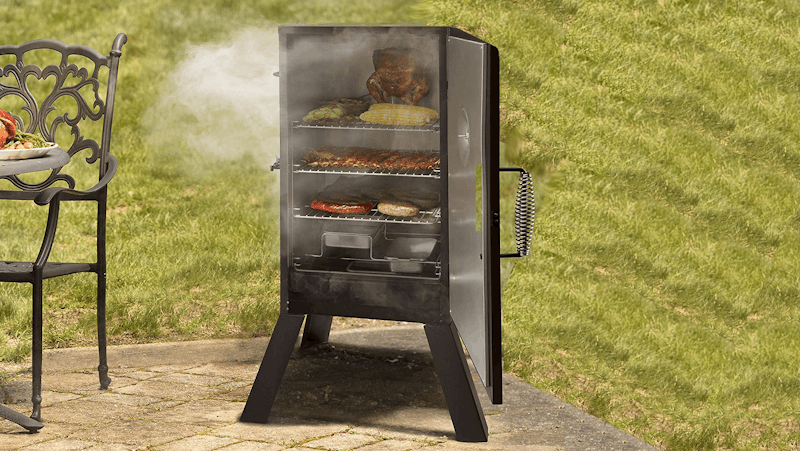 Amazon
Why deal with the hassle of gas or charcoal smokers when you can cook perfectly smoked BBQ every time with an electric smoker? Ideal for people who live in fire-ban areas or for home cooks who are new to smoking, the best electric smokers are easy to use and their push-button controls allow you to manage the cooking temperature with far more precision than a gas cooker. They are also typically more affordable than their non-electric counterparts.
When shopping for an electric smoker, many of the best models boast features like viewing windows so you can visually monitor your food's progress or an extra-large amount of cooking space. You can even splurge on an electric cooker with a remote control that allows you to keep track of your smoker from afar. While these features are certainly nice to have, if you're on a budget, you can also find options that lack these bells and whistles but still offer a quality cooking experience.
Keep in mind that since electric smokers require access to an outlet, you can't just set them up anywhere. But for the money, you can't beat their value. Without further ado, take a look below at the three best electric smokers on the market.