These Electric Tea Kettles Are The Key To A Quick & Tasty Cuppa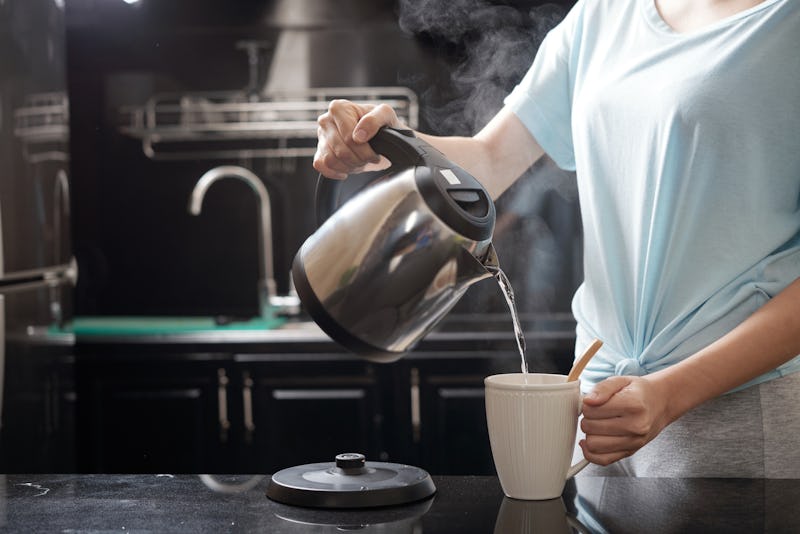 DragonImages/Fotolia
Tea fans, you know there's nothing better than brewing a fresh cuppa, and the best electric tea kettles expedite that glorious process. No matter if you're a new electric kettle convert or a loyalist looking for an upgrade, know this: There are lots of options.
Before you get too overwhelmed at the boiling prospects, there are a couple main features you'll want to look for when determining whether or not a kettle truly is the best.
Material. Many cheaper kettles are made out of plastic, which can leave a strange aftertaste in the water and cause durability issues over time. That's why it's a good idea to choose an electric tea kettle made from stainless steel or glass, as they tend to leave a better overall taste and provide more longterm durability.
Safety functions. Does it have auto-shutoff capabilities? You'll want this feature, especially if you tend to start your kettle and walk away.
Temperature control. If you like your tea at a very specific temperature, keep your eyes peeled for kettles that let you customize how hot the water gets.
All that considered, here, find a list of three of the best tea kettles on the market. And if you also love coffee, definitely check out the best coffee makers, too.