Wine Drinkers, Rejoice! These Electric Openers Can Uncork Your Favorite Bottle In Seconds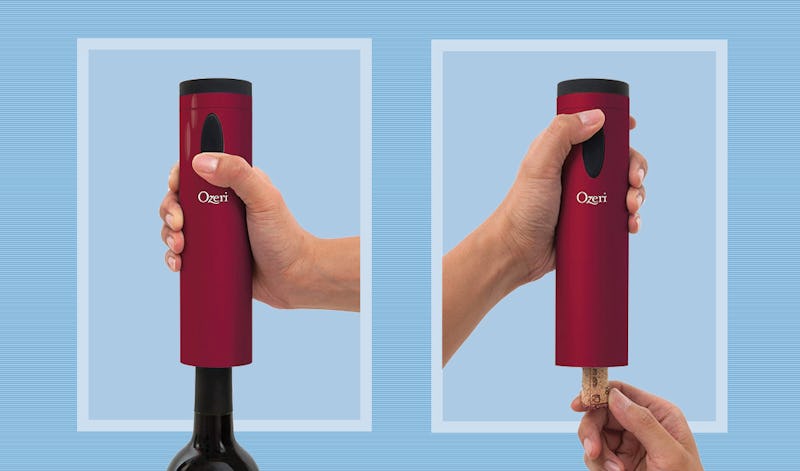 Bustle/Amazon
Whether you're an aficionado or a once-in-a-while wine drinker, having the right bottle opener can make simple work of a needlessly difficult task: uncorking your favorite wine. That's where the best electric wine openers come into play. Not only can they uncork a bottle of your favorite Pinot in just a few seconds, but they'll save you from overexerting yourself (wine night should not constitute an arm day!).
So, what's out there? Most electric openers tout similar capabilities; they can uncork a bottle in under a minute, can open 10's of bottles before needing to be recharged, and have a simple button you push to screw into the cork and then pull it up from the bottle.
Where their designs differ is how they're charged (some are rechargeable whereas others rely on batteries), and any other tools they come with. For example, many of the best electric wine openers have foil cutters built into their designs so that your bottle opener can quickly get to work. For the total package, look for a set that has a foil cutter, an aerator, and a vacuum sealer for preserving your reds, whites, and rosés.
But talk is cheap and your wine is waiting. Here are the best electric wine openers.