3 Evaporative Humidifiers That Can Rid Your Home Of Dry Air — Just In Time For Winter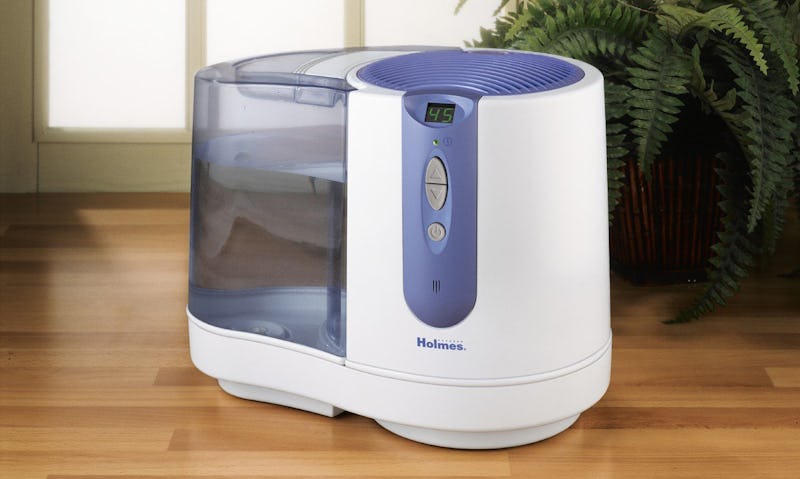 Amazon
Whether you're looking to sleep better, combat cold or flu symptoms, and/or relieve dry air in the colder months, the best evaporative humidifiers work to effectively add moisture to your home's air. But, before you buy, there are a few things you should know about evaporative models.
First, evaporative humidifiers are one type of cool mist humidifiers (ultrasonic is another popular one). Evaporative humidifiers blow air over a wet wick via a fan to distribute moisture-rich air into your space. While they're not quite as popular as ultrasonic models, evaporative humidifiers often cost less up front, although they do require you to regularly replace their filters. And, because they do not require heat to operate, evaporative humidifiers are a great pick for any homes with children or small pets.
When shopping for any humidifier, keep in mind the size of the room you'll be placing it in. Knowing the square footage of your room will help you narrow your choices. Most tabletop models will be able to handle medium-sized rooms, but for very large rooms or whole houses, look to spend a little more money on a whole-house model that can handle your entire space.
But, enough talk, the very best evaporative humidifiers are gathered below. Even better, they're all under $150 on Amazon.