Photographers, These External Hard Drives Make Backing Up Your Work *So* Much Easier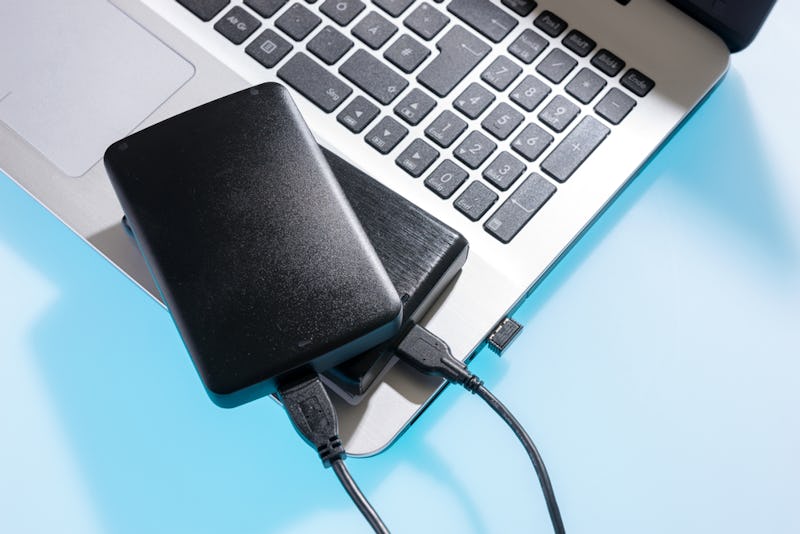 kelifamily/Shutterstock
To properly backup and archive your pictures, the best external hard drives for photographers are key. These must-have gadgets can store all your work, and you'll never have to worry about running out of space.
Both portable and desktop versions exist, so as you look for the one that's right for you, think about how you plan to use your drive (and where). The portable ones are more compact, still boasting at least 1 terabyte of storage, while bigger desktop versions designed to stay put provide even more storage space. For reference, you can store more than 13,000 RAW photos on a 1-terabyte external hard drive. Beyond your storage needs, if you plan to take your hard drive out on shoots, especially outdoors, it's a great idea to invest in a waterproof one with shock resistance.
Although storage and travel-friendly specs are important, don't forget to double check a hard drive's formatting options prior to making a purchase. It should be compatible with your PC or Mac and have 3.0 USB or higher connection for maximum speed.
Keeping all this information in mind, here's my list of the best external hard drive for photographers featuring both portable and desktop options. Read on to find a new home for all your hi-res images.