3 Great Facial Brushes That Are Safe To Use On Sensitive Skin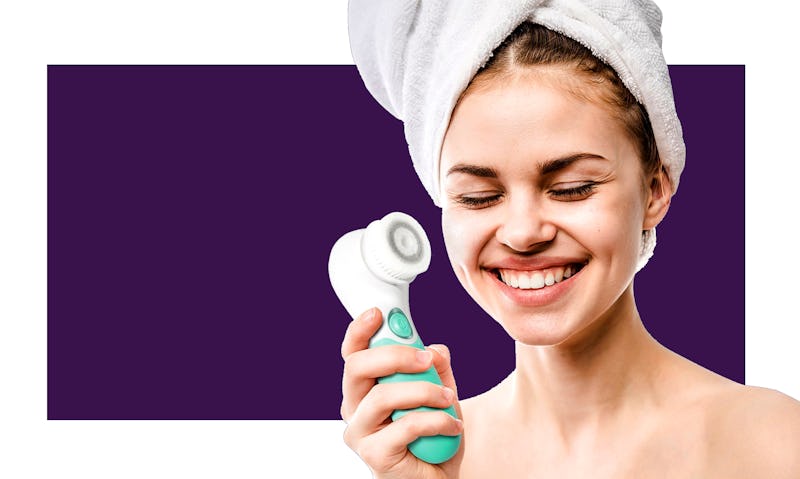 Amazon / Bustle
When you have sensitive skin, it can feel like everything takes a little more time, a little more research, and often, a lot more trial-and-error. Nailing down that perfect skin care routine can take years of perfecting. And for many, this routine includes the best facial brushes for sensitive skin.
Using a facial brush can be a bit intimidating at first. I mean, we read all the time about how less is more, how we should be super careful with exfoliation, and so on. But these particular brushes have unique technologies that allow them to clear away dirt, dead skin cells, and excess oil or makeup, while remaining gentle on delicate skin. It's basically a purifying face massage. Kind of sounds like a relaxing, at-home spa treatment, right?
Aside from deeply cleansing pores and reaching spaces that aren't easily accessible with a regular hand-wash method, brushes can increase blood circulation and stimulate the lymphatic system, which helps to promote a bright, glowing complexion. Yes, please. Each of these brushes encourages a simple cleaning process: apply cleanser to a damp brush or wet face, and massage away. These brushes might just be the little boost your face needs to stay totally happy and healthy. And if you're in search of a face wash suitable for sensitive skin, we've got you totally covered there, too. Let the cleansing facial massages commence!