These Sleek Fitness Trackers Will Help You Stick To Your Goals In Style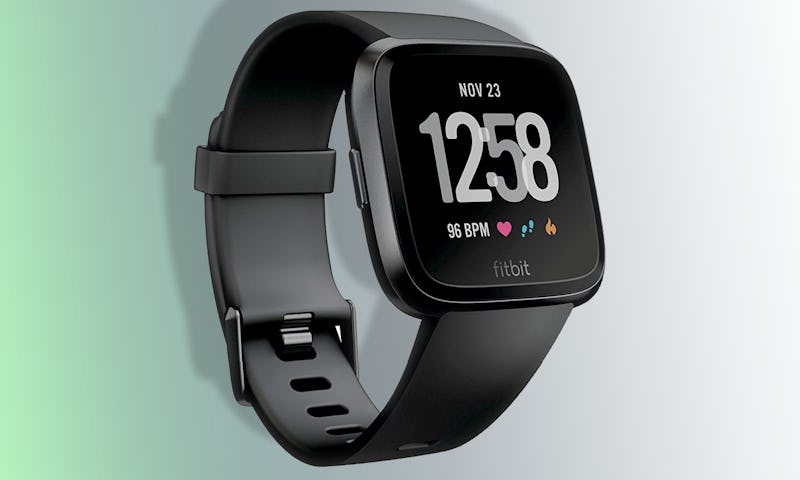 Amazon/Bustle
No matter your health and fitness goals, the best fitness trackers can, well, help you stay on track. Between monitoring your heart rate, steps, and more, they'll give you that extra boost of motivation to maintain an active lifestyle.
However, it's important to note that not all activity monitor watches are the same. How well your fitness tracker works depends a lot on its hardware. The built-in sensors measure your motion frequency and search for patterns. According to Wareable, the three-axis accelerometer sensor in most trackers keeps count of your movement in each direction, while the gyroscope determines whether you're standing up or sitting down. The altimeter picks up altitude, tracking stairs and intensity.
Each activity monitor varies in specs, so picking the best comes down to your own personal goals. For example, a fitness tracker with a heart rate monitor is great for tracking how your body is adjusting to new workouts, but you might also want one with a built-in GPS or other features that suit your lifestyle.
To make your choice easier, I've already done the research. Here, find my comprehensive roundup of the best fitness trackers. (Yes, they're all discreet enough to wear all day, every day.)