3 Water Filters That Remove Fluoride — From Pitchers To Whole Home Systems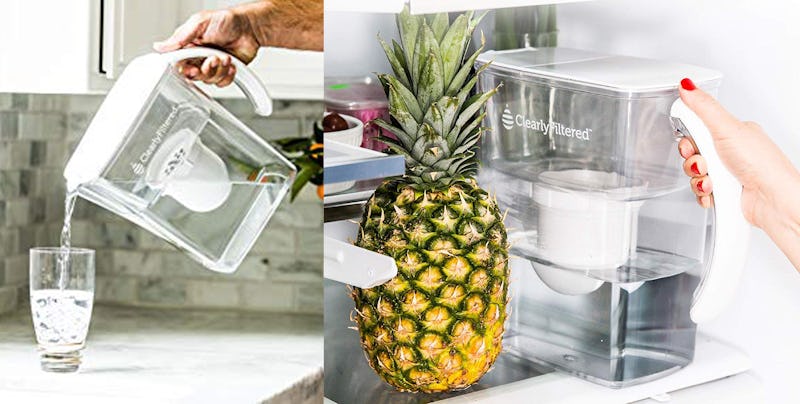 Amazon
Whether you're looking to improve the flavor of your tap water or want to remove chemicals, metals, and other contaminants commonly found in public water sources, a water filter is an easy and convenient way to get fresh, healthy water at home. But if you're specifically interested in removing fluoride from your drinking water, just any filter won't cut it. The best fluoride water filters take water purification to the next level, but it's important to do your research before you shop.
First, a little background: For over 70 years, municipalities in the U.S. have been adding fluoride to public drinking water to strengthen teeth and prevent cavities. It's been shown to reduce the prevalence of tooth decay. However, some research has linked fluoride consumption to a number of health issues, ranging in severity. (The debate over the health risks is still on-going.)
You have a few choices when it comes to selecting a fluoride water filter, from the type of de-fluoridation process to the delivery method. Most fluoride water filters are either reverse osmosis filters and gravity filters, both of which run water through layers of matter that eliminate different contaminants in stages. Gravity filters use gravity to do this (could you guess this?), and sometimes require more space depending upon the size of the water tank on the filter.
When shopping, you'll also want to consider your lifestyle. Depending on your home and preferences, decide if you want an under-sink, countertop, or pitcher-style filter.
The best fluoride water filters offer peace of mind that you're drinking the cleanest water available, no matter the source. Here are three great options.