The 3 Best Gardening Gloves For Poison Ivy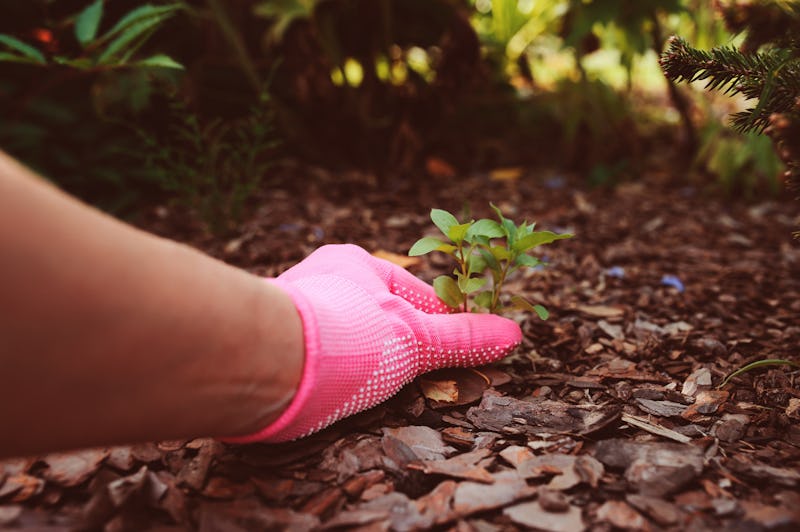 fotolia/mashiki
After a day spent yanking weeds or laying down mulch, the last thing you want is to discover you've come in contact with poison ivy. Luckily, you can totally bypass this painful rash with the best gardening gloves for poison ivy.
But since not all gardening gloves will protect you from poison ivy, to truly protect your hands from urushiol — the toxin found in poison ivy that irritates your skin — you need to invest in a pair made from a high-quality, thick fabric.
When it comes to protecting against the pesky plant, coverage is key. Whichever pair of gardening gloves you choose should adequately cover your wrists, since the skin there is both sensitive and often exposed. And, if you want additional coverage, opt for a pair that can extend all the way up to your elbows for more protection. Also pay mind to the type of soil you're working with. If you're dealing with heavy, muddy soil, be on the lookout for a pair of silicone or latex gloves that can hold up without leaking.
With so many options, it can be tough to find the best gardening gloves for poison ivy for you. Here's a round-up of some of the best gloves out there to help keep your skin safe as you work.