The 3 Best Gel Mattress Toppers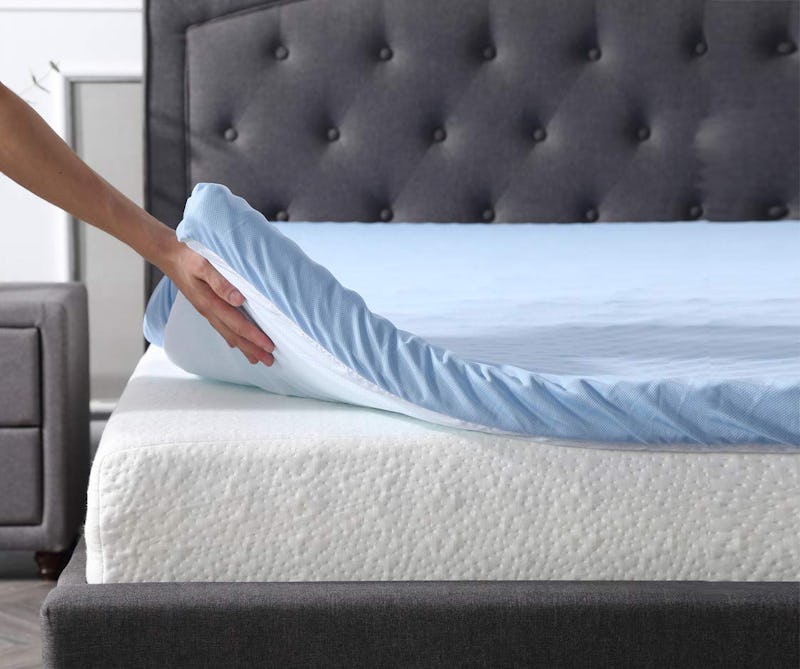 Amazon
If you're looking for the benefits of a memory foam mattress but don't want to shell out thousands of dollars, the best gel mattress toppers can offer a similar experience for a fraction of the cost. But with so many options, it's hard to choose the right one for you. Here are a few things to consider when determining which gel mattress topper to purchase.
When placed on top of a traditional mattress, a gel mattress topper should conform to your body and evenly distribute your weight. This can help align your spine to minimize sensitive pressure points like hips and shoulders. The density of a gel mattress topper determines its firmness (the higher the density, the more firm). Decide if you prefer a soft or a firm sleeping surface when evaluating which mattress topper to buy. For reference, most mattress toppers range from 2 to 4 inches thick. If your current mattress is particularly worn out or hard, consider getting a thicker mattress topper for extra cushioning.
The material of your gel mattress topper insert will impact its breathability and comfort, as will the cover, if one is included. A common complaint about gel mattress toppers is that even though they're infused with gel, they don't allow air to circulate and can create a hot sleeping environment. Look for a gel mattress topper with an open-cell design that has air pockets built in for the coolest night's sleep.
Keep scrolling, the three best gel mattress toppers are below.