Got A Broken Fridge Part? These Are The Strongest Glues For A DIY Repair At Home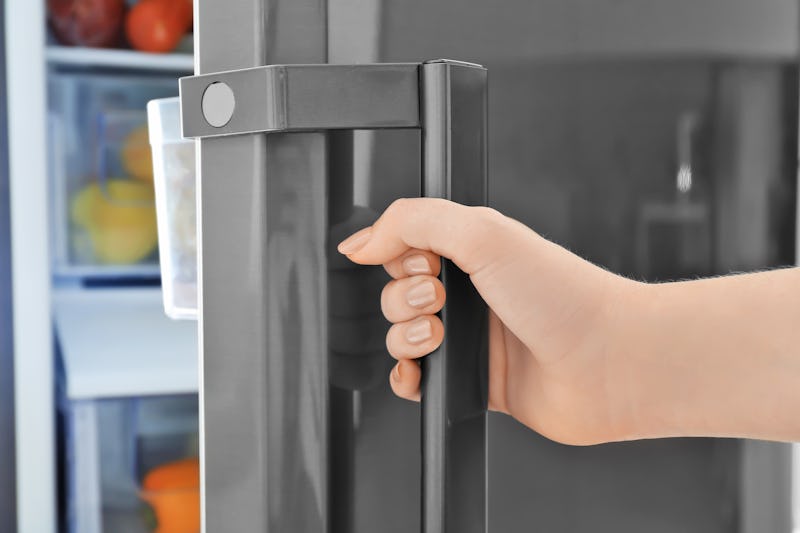 Shutterstock
When you need to fix a shelf, drawer, handle, or another broken plastic part in your fridge, you'll want to use the strongest, most longest-lasting glue possible. However, you can't just use any glue to repair plastic parts in a refrigerator. The best glues for plastic in a refrigerator are durable, non-runny, and cold-resistant. They should also be easy to apply and dry to white or clear to better blend in with your fridge.
When shopping for a glue to fix fridge (or freezer) plastic, the first thing to consider is where is the broken piece is located. If it's inside your appliance, the key feature to look for is that your glue touts "cold-resistant" adhesion (usually starting at around -58 degrees Fahrenheit) so you know it's not going to budge. From there, the most optimal glue for your needs can vary depending on how big of a repair job it is. For nooks, crannies, and smaller chips, a moldable glue will be user-friendly and give you the ability to shape it and make it as thin or thick as needed.
For places where you may be concerned that the glue may come into contact with food (like inside a vegetable crisper drawer or your ice maker), you'll want to seek out an epoxy that meets the FDA's requirements for for being food safe.
Finally, if you're looking to repair a plastic refrigerator handle or any part that's on the outside of your appliance, you want something that's impact-resistant to ensure it will remain secure no matter how many times the door gets opened and closed.
No matter what your needs are, you'll find that all of the best glues for fixing plastic in or on a fridge are all thicker in texture (if not gel than rubber or dough-like) to ensure they stay exactly where you put them even while they cure.
Now that you have a better idea of what type of glue to use, keep scrolling for three great options from Amazon!
We only recommend products we love and that we think you will, too. We may receive a portion of sales from products purchased from this article, which was written by our Commerce team.