If You Have A Gas Stove, These Griddles Are The Only Ones You Should Use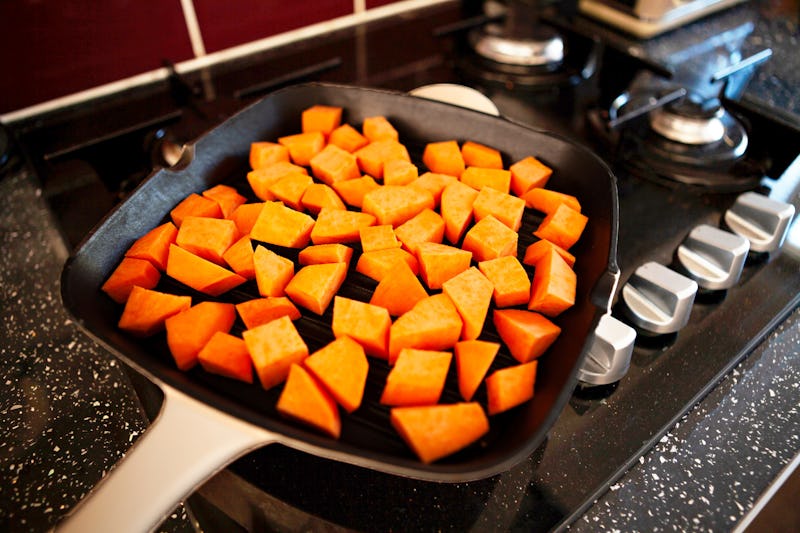 fotolia/victoria ashman
If you own a gas stovetop, it's important to remember that not every type of metal cookware works well with your heat range. Although gas stoves have the advantage of heating up almost instantly, they tend to concentrate heat in places where the pan makes contact with the range's coils. That means, that the best griddles for gas stoves should ideally be made out of a material that distributes heat evenly and is durable enough to withstand high flames on its bottom and sides.
Since cast iron generally does not heat evenly, anodized aluminum and stainless steel griddles are usually the best options for gas stoves. Keep in mind as you search for a stovetop griddles, that they are typically designed to go over not only one but two or more burners. A bigger griddle is great for a lot of reasons. For one, you can obviously cook more food at one time. But also keep in mind, it gives you the space to cook different types of food simultaneously so everything (read: your bacon, eggs, and pancakes) are all hot and ready at the same time. In turn, single burner varieties, like this Farberware 11-inch griddle, are often the most affordable choice, and won't take up as much space in your kitchen (if you have small-kitchen problems).
With all of these considerations in mind, here are some of the best griddles for gas stoves that you can buy.