The 3 Best Hairsprays For Fine Hair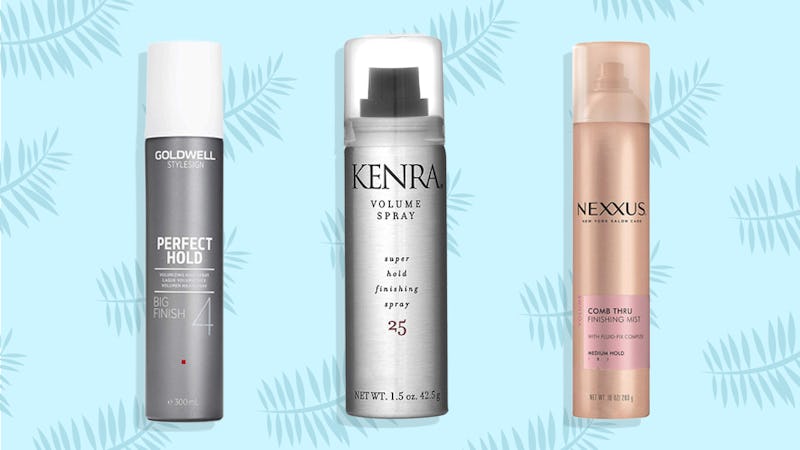 Amazon/Bustle
When you put in effort and time to style your hair, you want it to last as long as possible. That's where the right hairspray can come in handy. However, when you have been blessed with fine hair, not every hairspray will work for your thinner strands. That's why the best hairsprays for fine hair walk the line between the two extremes, offering a medium hold minus the stiff, crunchy appearance that old school hairsprays in the past received a bad rep for. These days, hairspray options offer long-lasting control to keep styles in place. They also pull double duty as volumizers, adding fullness and shine to fine hair, as well.
Keep in mind: Some heavier hairsprays can weigh down fine hair or give it an oily or sticky texture. On the flip side, if your thinner hair has a tendency to fall flat quickly, a hairspray that offers too-light of a hold won't work well, either. While you can scan the ingredients list to get a sense of which hairsprays will work for you (certain polymers are water-soluble and feel lighter on your hair), I'd recommend combing the reviews. (I've got you covered here.) Reviewers with fine hair are quick to call out a hairspray that's not up to the task.
For more details on the three best hairsprays for fine hair you can buy, keep scrolling.