Cut The Cheese — Not Your Fingers — With These 3 Handheld Graters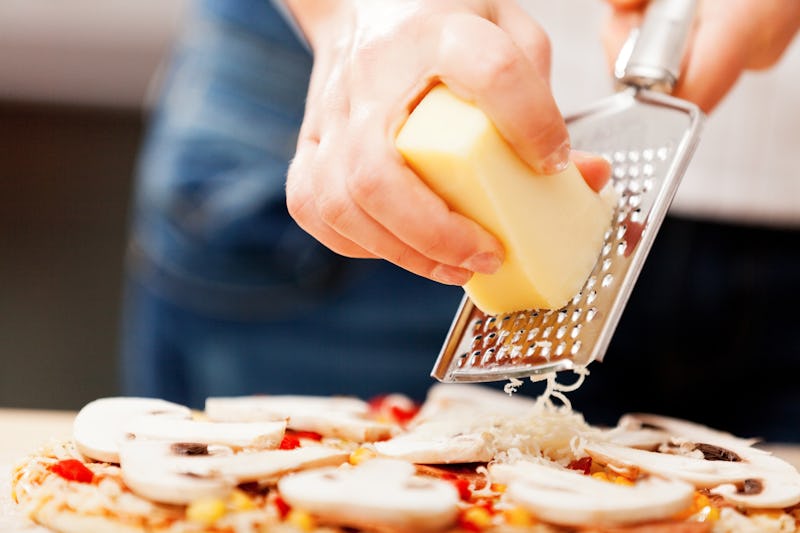 fotolia/ivanmateev
When it comes to preparing delicious foods like enchiladas, quiches, or mac 'n cheese, a cheese grater is a must-have kitchen tool that makes food prep a snap. With a small amount of effort, you can use it to create beautiful shards of cheese ready to be eaten or melted within minutes. And, pro-tip: The best hand held cheese graters are usually more affordable and less bulky than their countertop counterparts.
So if you're finally ready to trade out those bags of grocery store pre-shredded cheese for your own grater, there's a few things you should know. When shopping for a hand held cheese grater, you should take into consideration the volume you're expecting the tool to handle. A rasp-style grater is great for shredding cheese directly over food or a pot. But if you plan to shred big batches of cheese for casseroles or pizzas, you might prefer a box-style grater that's easiest for larger volumes. Lastly, for very light dusts of Parmesan on top of pasta (or wisps of chocolate as the finishing touch on desserts,) you may find that a hand held rotary cheese grater is simplest to use for such small and fine grating.
For more details on the best hand held cheese graters you can buy, take a look below.