Move Over, CBD — These 3 Amazing Hemp Lotions Are About To Become Your New Obsession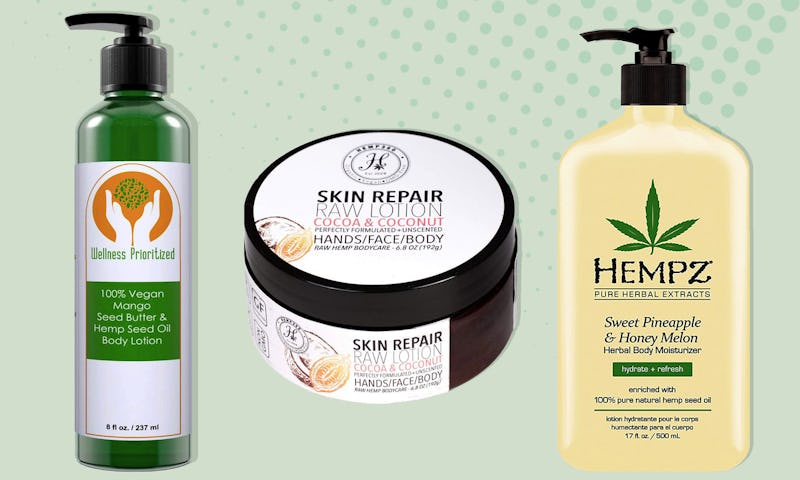 Bustle/Amazon
Recently you may have noticed, the beauty industry has been having a little love affair with weed — in many forms. And while the current industry darling seems to be CBD — a non-psychoactive canabidiol found in marijuana — there's an old favorite that's been around for much longer. Hemp is made from the fiber of the cannabis plant, and while it's used to make clothes and rope, it also happens to be an amazing beauty ingredient. If you're interesting in trying it out, start with a bottle of one of the best hemp lotions.
These moisturizers are beneficial in myriad ways. Hemp contains essential fatty acids that can make skin feel soft and supple, like omega 3 and omega 6, which help maintain moisture levels and firmness. Hemp is chock-full of vitamins and minerals, and, unlike the stuff you may or may not have tried in college, totally legal. For all those reasons, it makes an incredibly sumptuous moisturizer all year round. It soaks in easily without being super heavy — a godsend on super muggy days or when you're wearing loads of layers.
If all of this sounds pretty good to you, then read on. You'll find three of the highest-rated hemp lotions on the market — all of which are non-toxic and vegan, so you can feel good about slathering it all over your skin.