These 3 High-Quality Jojoba Oils Tackle All Your Beauty-Related Needs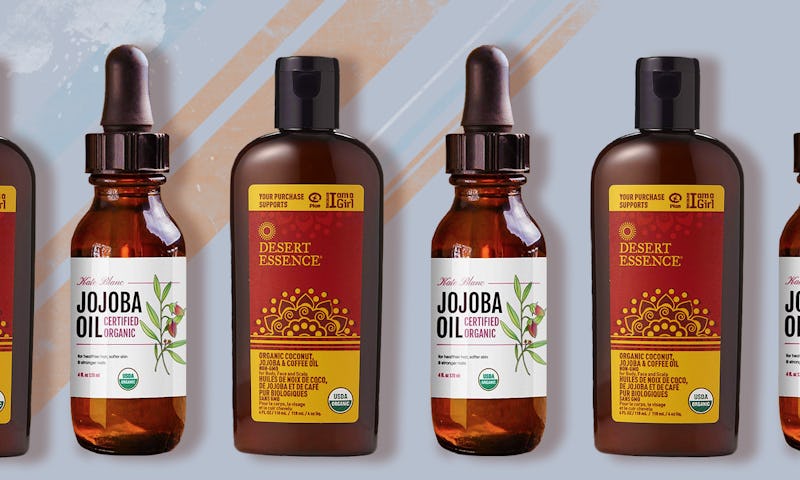 Amazon/Bustle
Jojoba oil can be difficult to pronounce (it's ho-ho-ba, by the way), but easy to fall in love with. This do-it-all oil is beloved by many because of its multi-tasking abilities. Jojoba oil mimics the sebum our pores naturally produce, so it keeps skin moisturized without throwing its natural moisture barrier out of whack. And while jojoba is a miracle-worker for your skin, it's also great in other areas of your beauty regimen, which is why it's recommended that you add one of the best jojoba oils to your product rotation ASAP.
This golden oil is chock full of good-for-you benefits. It's rich in antioxidants, vitamins, and minerals, which make it amazing for your skin — but also great for your hair and nails. Jojoba oil helps to minimize frizz and add shine if you brush it through damp or dry hair, and it can also strengthen your cuticles and nail beds with regular application.
When shopping for jojoba oil, try to find organic formulas that are cold-pressed and unrefined. That way, you'll be sure the get an oil that most resembles its natural state, and therefore still contains the vitamins and minerals your skin, hair, and nails love.
If you're ready to add this miracle oil to your routine, scroll on. We've picked three jojoba oils that work for every part of your body, below.