3 Powerful Air Purifiers That Can Tackle Large Spaces — & They're All On Amazon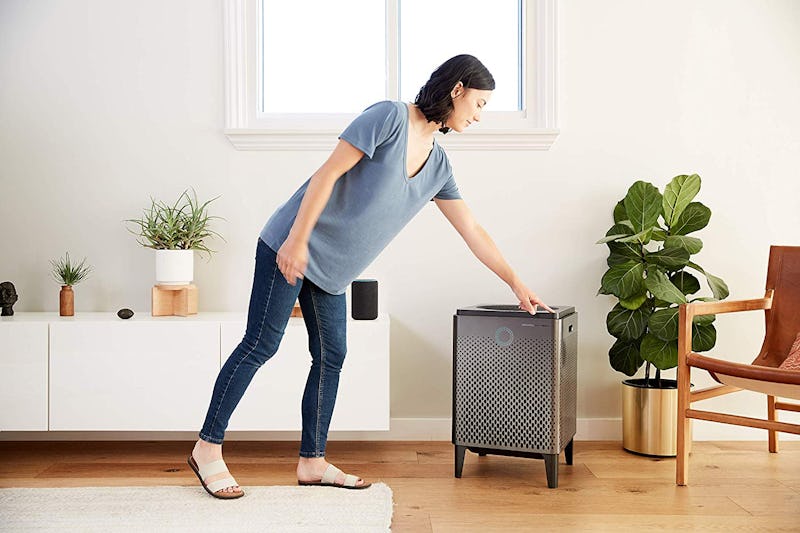 Amazon
If you want to rid your home or office of dust, allergens, pet dander, or smoke particles in the air, the best large room air purifiers will help improve a room's air quality and keep it as clean as possible. However, for an open floor plan or an extra-large space like a living room or master bedroom, not every air purifier — even ones labeled as "large room" air purifiers — will do. So how can you find an air purifier that can work for your entire space?
When shopping for a large room air purifier, pay attention to the room size that an air purifier is labeled for. Some can clean air in rooms up to 500 square feet, while others are designed to handle rooms as large as 1,500 square feet. The size of your space will dictate which model is right for you.
Also consider other features like how fast they operate and how loud they are. The best large room air purifiers not only have the capacity to clean the air in spacious rooms, but they are able to do so in a relatively quick and efficient manner, even while running on quiet mode. While they typically cost more than your average small- or medium-capacity air purifier, they are worth the investment since a too-small air purifier won't be as effective in a large space or an open floor plan.
For an in-depth look at the best large room air purifiers, see the three top picks below.