If Your Laundry Has An Odor Issue, These Detergents Will Solve It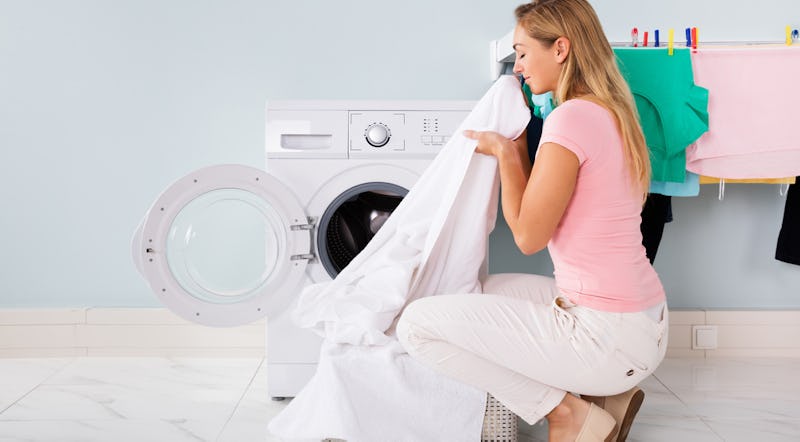 Andrey_Popov/Shutterstock
Smells happen. Whether you're busy hitting the gym or cooking up a storm — or your pets just have an agenda all their own — fighting off those unsavory scents is right up there with getting rid of stains when it comes to what makes for a great laundry detergent. To choose the best laundry detergent for odor that fits your needs, it's important to first figure out if you're dealing with occasional or ongoing odors.
If you or your family members are regularly working up a sweat, look for a detergent targeting body oils and bacteria.
However, if your odors are more occasional in nature, like accidentally leaving sheets in a damp corner or a yearly bonfire, consider an odor-fighting detergent booster instead. That way, you'll keep all the things you know and love about your detergent now, while adding smell-busting power just when you need it.
In the quest for odor-free clothes, don't neglect your washer, either. A regular appliance clean, not overloading it, and using the right amount of detergent are essential. While it's easy to equate more detergent with cleaner clothes, that extra soap could even create odors with the unrinsed residue it might leave, according to detergent manufacturer Persil.
Whether your laundry smells because of pets, mildew, perspiration, or smoke, targeted removal is the key when it comes to tough odors. Let these picks for the best detergents and laundry boosters to fight odor help guide you through combating those common and not-so-common smells.