3 Magnetic Knife Holders That Make It Easy (& Safe) To Store Your Kitchen Knives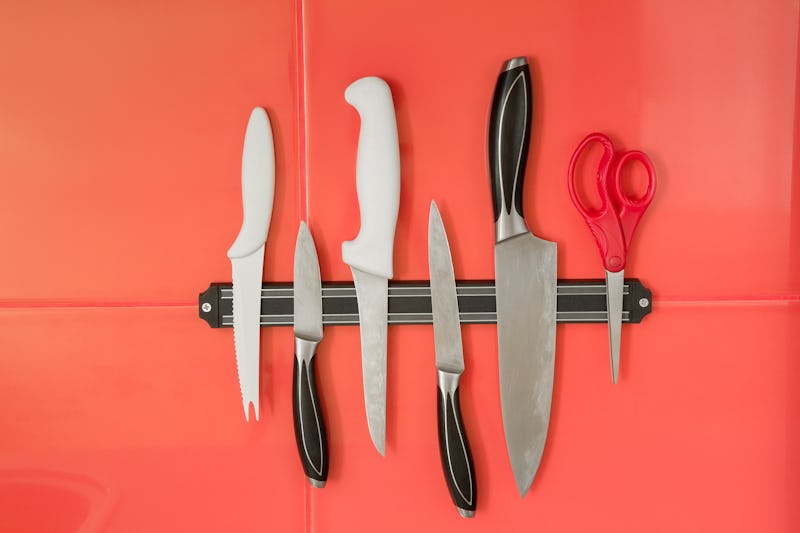 fotolia/Angelika Smile
Whether you're short on space in the kitchen or just like to keep your knives within reach while you cook, the best magnetic knife holders can be easily mounted on your kitchen wall or a steel refrigerator, making them far more accessible than if they were stored in a cabinet or drawer and takes up less space than block. Hanging up knives on a magnetic strip also helps them retain their sharpness and functionality since they won't be dulled by rubbing against each other in a drawer.
When it comes to shopping for a magnetic knife holder, you'll want to have your tape measure handy, since knife holders come in many different sizes. Keep in mind how big your space is as well as the number of knives you own in order to narrow down your options. You'll also have to decide on a finish. Stainless steel is a popular choice, but for a more rustic look, you may want to consider a wood finish.
Lastly, a counter stand-style magnetic knife holder can be a great alternative if you're looking for an option that doesn't require any installation (hello, renters!).
Scroll down to see the three best magnetic knife holders you can buy.