3 Top-Notch Meat Grinders That Can Take All The Work Out Of Meal Prep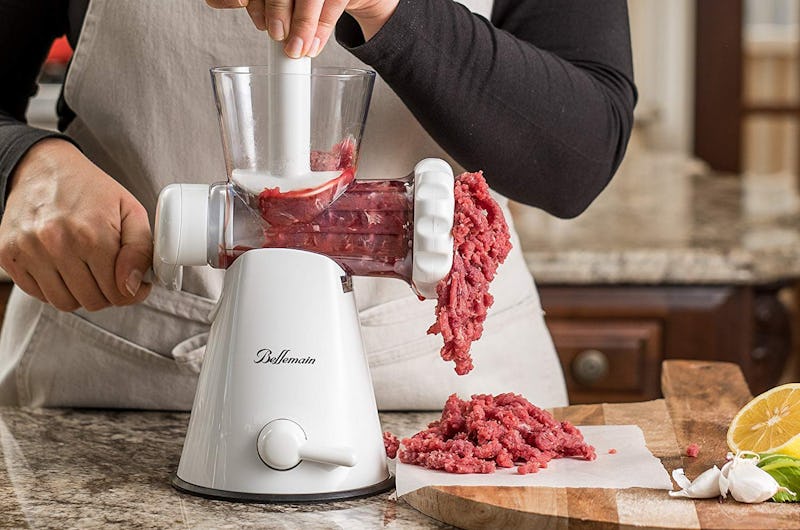 Amazon
Whether you're using pork, beef, chicken, lamb, or even fish, a manual meat grinder can transform your favorite cuts into flavorful ground meat for a variety of uses. But before you decide which one to buy, here's a few things to keep in mind when shopping for the best manual meat grinders.
Manual meat grinders are operated with a hand crank that passes meat through an auger to a cutting blade, and out through a perforated grinding plate. For this reason, look for a grinder that will remain stable during grinding, whether via suction cups or a clamp.
When it comes to material, if you're grinding fresh fish and softer cuts of meat and poultry, a grinder with a plastic body is adequate. If you want to grind tough or fatty meats, however, you may want to upgrade to a more durable stainless model. Some grinders can be adapted to process other foods and even extrude pasta. Think about your needs in the kitchen and if you'd like more versatility from your grinder.
With the addition of ingredients like spices or minced vegetables, the best manual meat grinders open up a world of endless possibilities to take the boring out of meal-making. Keep scrolling, the best ones are below.