Nespresso Fans, These Are The Best Compatible Capsules You Can Get On Amazon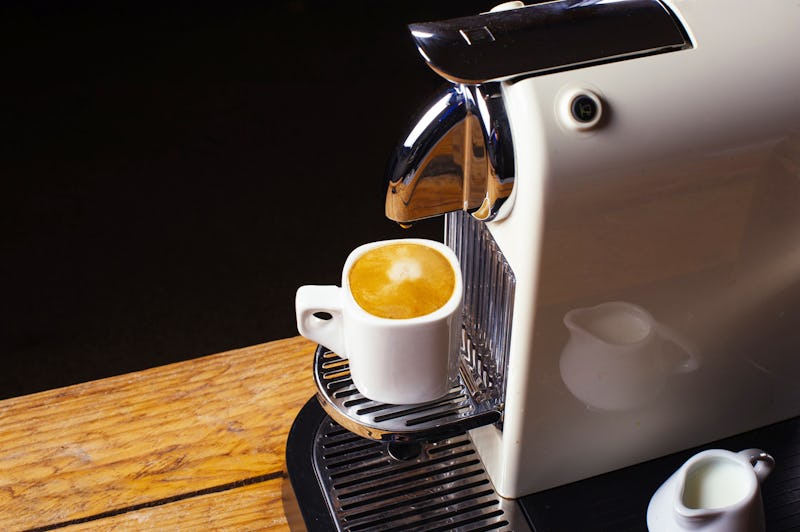 Sergiu/Fotolia
No matter how hardcore your brand loyalty is to Nespresso, you deserve to dabble in the best Nespresso compatible capsules — if not just for the sake of a little variety! Though the company, which falls under the Nestle brand, manages to make its members feel like they're getting something luxe (at least that's how I feel), I'll tell you: It's OK to experiment.
Where alternatives were once hard to find in the United States, Nespresso's patents have recently begun expiring, opening up the floodgates for other brands to develop competing pods. And that's why we're gathered here today, y'all. Some of these alternatives are just as tasty.
First, a couple things to note. You'll only find Original-machine-compatible pods (Essenza, Pixie, Citiz etc.), not Vertuo, in this post. For consistency's sake, they're all variety packs featuring a range of intensities, from milder to super dark, ensuring there's at least one varietal to suit your palate — for less than what you might spend at a boutique since each pack comes with 40 to 50 capsules.
Now, just because you're willing to dive into the world of compatible pods doesn't mean you have to bid your Nespresso faves (never change, Volluto) completely adieu. But if you want to add more flavor to your coffee routine, here, shop my picks for the best single-serve capsules available via yet another worth-it membership, Amazon Prime.