Lazy People, Rejoice! You'll Never Have To Tie Your Shoes Again With These Shoelaces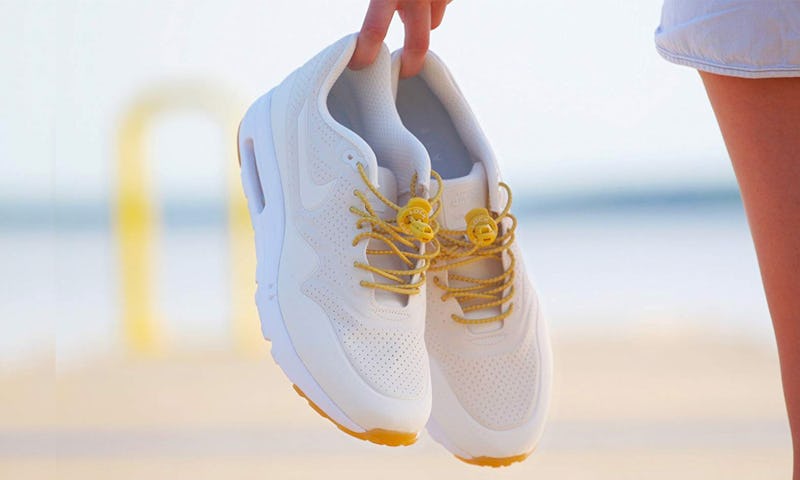 Amazon
You can turn your favorite shoes into a solid pair of slip-ons with the best no-tie shoelaces. Though they aren't all created equal, you'll primarily see two types: a bungee-cord style and a lace style with silicone grips. The bungee option is adjustable and clipped together with a secure locking mechanism, while the individual gripped laces go between the eyelets of your shoes for a flat-laying appearance.
When deciding between the two lace designs, you'll want to consider both aesthetics and ease of use. Are you looking to quickly slip in and out of your shoes? Or are you comfortable with a... longer process? For some context, the single, silicone-gripped laces need to be removed one by one, as each lace individually connects two eyelets across the top of your shoe. Clipped laces (aka the bungee style), on the other hand, are a breeze to release and remove. Hot tip: No-tie laces tend to look more polished than regular laces, so they're particularly great to pair with formal footwear.
With all this in mind, here's a list of the best no-tie shoelaces money can buy. Go ahead — forget about tying up your laces and invest in a pair.