This Handy Kitchen Gadget Is The Secret To Perfectly Chopped Onions With No Tears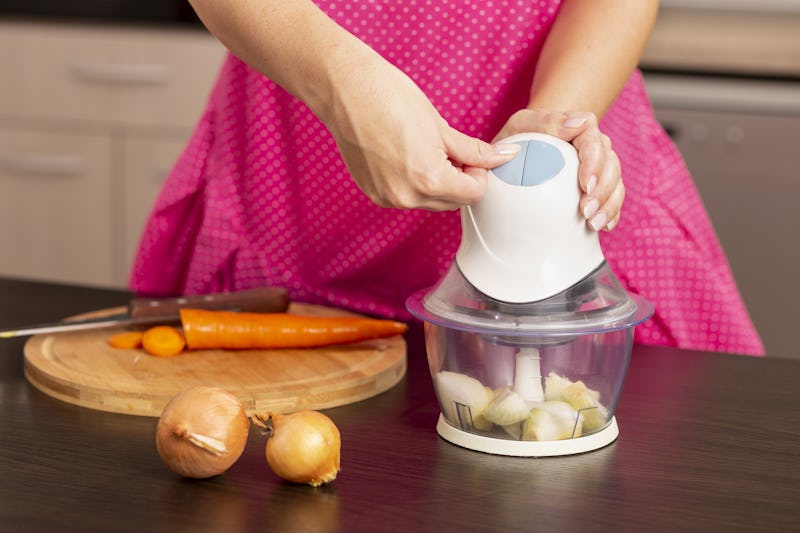 fotolia/Impact Photography
Cutting onions by hand is one of the most frustrating of kitchen prep tasks. It's tedious and, by the end, your eyes are usually irritated, red, and watering. Fortunately, the best onion choppers turn this common chore into quick work, allowing to you to chop or even dice onions in a matter of minutes. Bonus: Because these gadgets are so efficient, they also cut down on the amount of time your eyes are vulnerable to watering and pain.
Whether you buy a hand press, pull string, or an electric chopper, every style is designed with sharp blades that are protected by a plastic covering, so even kids can help out with this task without worry of them hurting themselves.
Consider your cooking needs. For large batches of onions, a hand press-style chopper is a great choice, since many have bases that can catch and store onions until you're ready to use them. Other people might prefer a string chopper; and, because of its small size, it won't take up much storage space. Meanwhile, electric choppers don't require any manual effort at all and are super fast, perfect for when you're cooking in a hurry.
Take a look below at the best onion choppers you can buy. After using one, you'll never want to chop onions any other way.