The 3 Best Oven Cleaners For Baked-On Grease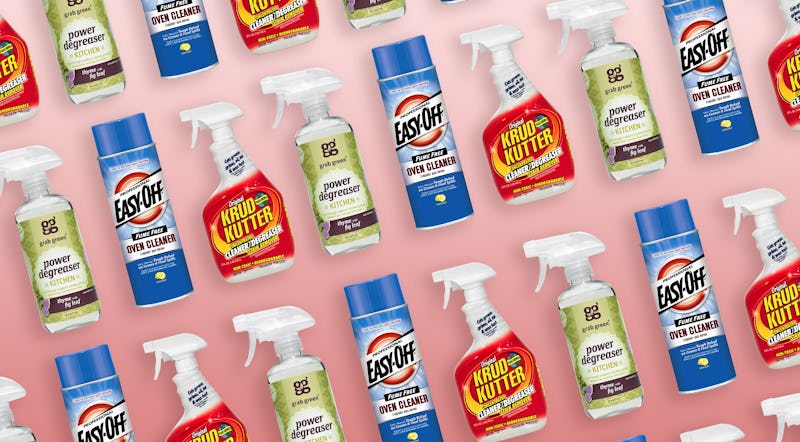 Bustle/Amazon
Blame it on lasagna, baked turkey, and other messy foods, but burnt-on grease and sticky film is a fact of life if you use your oven regularly. Thankfully, it doesn't have to stay that way if you use one of the best oven cleaners for baked-on grease to deep-clean your oven. Although these cleaning solutions won't instantly erase grease stains, they can make the work far easier with much less effort and scrubbing required.
Typically, to use one, all you need to do is to spray the solution on, let it sit to help lift the grease away, and then wipe the remaining residue away. For best results, it's always ideal to tackle grease spills and drips as soon as they happen in a cooled-off oven.
Also, take note: If the smell of most oven cleaners makes you want to gag, you'll be happy to know that some of the best degreasing cleaning products are fume-free. You can even find eco-friendly ones made from naturally-derived ingredients with a scent that could even be described as pleasant.
So, if you're ready to get your oven sparkly clean, scroll down below for the three picks for the best oven cleaners for baked-on grease you can buy.