Amazon Reviewers Swear This $45 Pillow Relieved Their Neck Pain — Plus 2 Others For Neck Arthritis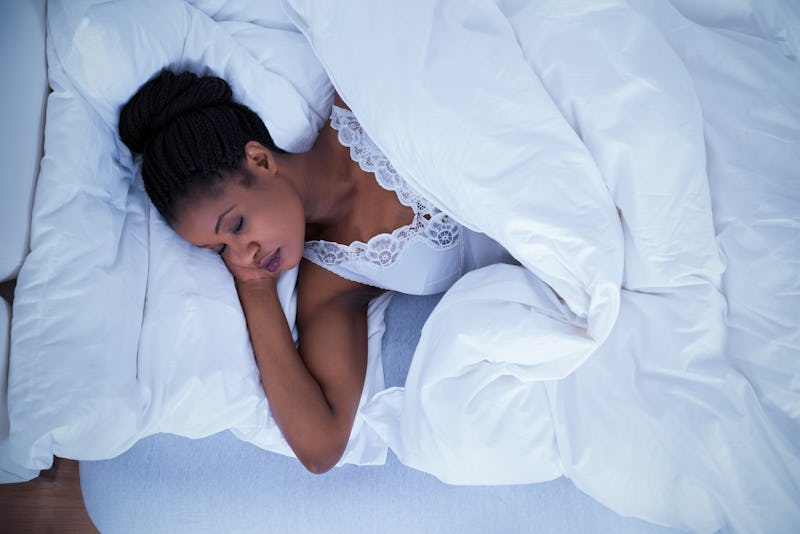 Shutterstock
When you have neck arthritis, using the right pillow can help ease neck pain and improve the quality of your sleep at night. Getting yourself one the best pillows for neck arthritis will help you main proper alignment in your neck and spine thus alleviating some of your discomfort. However, when shopping for pillows, keep in mind what works for someone else may not work for you— the firmness of a pillow is a personal preference and people who have neck pain may have different needs.
To better understand what those needs are and gather a few useful tips on sleeping with neck arthritis, I connected with Dr. Alex Tauberg, a Pittsburgh-based chiropractor. He recommends looking pillow that allows you to adjust it to attain the perfect height for your neck. From there, it comes down to what your preferred sleeping position is:
Side sleepers: The best type of pillow will be one that is about the same height as the space between the middle line of your neck and your shoulder. "This allows for your head to sink slightly into the pillow but should keep your neck in a fairly straight position," Dr. Tauberg explains. "When your neck is laterally flexed too much one way, you are most likely to experience neck pain.
Back sleepers: The best pillow for this position are slimmer or flatter but still thick enough to support the neck so it's not overly extended. "Ideally, you want a pillow that will keep your neck in a neutral position where your head is likely to be just a few inches off of the mattress," he advises.
While there are many great pillows on Amazon, I've scrolled through thousands of options to find the best pillows for neck arthritis. Whether you're a side sleeper or a back sleeper, these picks will help get you in the proper position so you — and your neck— can rest peacefully.
We only recommend products we love and that we think you will, too. We may receive a portion of sales from products purchased from this article, which was written by our Commerce team.