This Handy Kitchen Gadget Will Cut Your Pineapple Right To The Core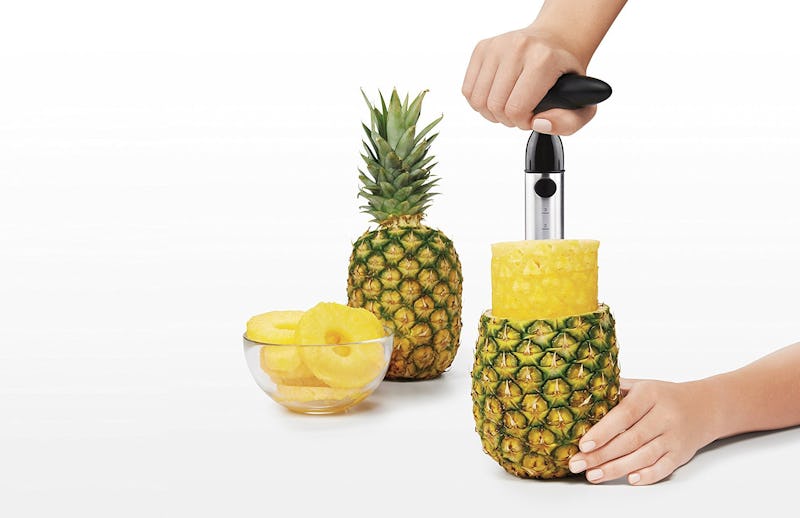 amazon
Although fresh pineapples are a delicious treat, cutting one open and peeling off the skin with a knife is a chore. That's why pineapple corers are so genius. The best pineapple corers turn the otherwise laborious work of peeling a pineapple and removing the core into a quick and easy task.
Most corers are made of a combination of plastic and stainless steel and essentially work the same. After cutting off the top of the pineapple, you place the corer in the center of the pineapple over the corer, and slowly push down and twist the tool's handle. Eventually, you'll get to the bottom.
Where models tend to differ is the quality of the materials, and if they have any additional features or tools included to make coring your pineapple even easier. For example, a more expensive model might have a sturdier grip on the handle, or come with a cutter tool allowing you to create pineapple wedges, as well. And, some corers even have measurements on the side to help prevent you from piercing through the pineapple's bottom. That'll be key if you want to save the pineapple shell to use as a glass to create fancy cocktails or smoothies.
Also, keep in mind the size of the blade. Most corers are made for a medium-sized pineapple, and with larger pineapples you will end up leaving more of the fruit behind.
Take a look, below, at three of the best pineapple corers you can buy.