Say Goodbye To Rust Around Your Home With These Top-Rated Rust Removers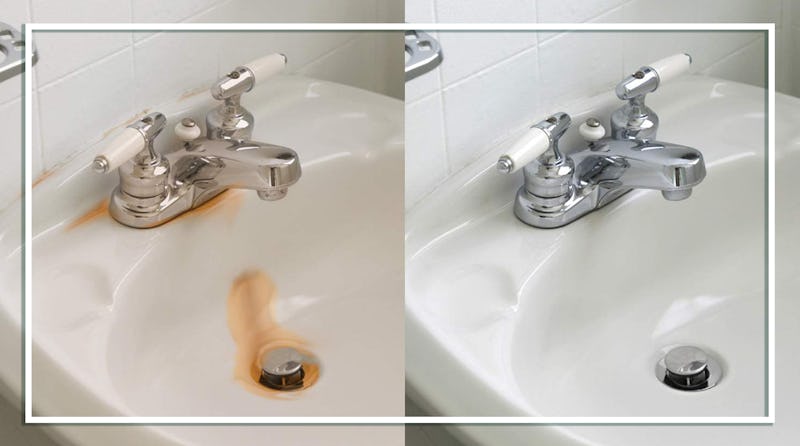 Amazon/Bustle
Whether it's a vintage chair, a beloved chef's knife, or a set of tools that were accidentally left out in the rain, salvaging an item that has been rusted can be a challenge. Fortunately, using the best rust removers can help you restore rusted metal objects and surfaces far more easily and with less effort than simply scrubbing them alone.
When shopping for the right rust remover for your project, you'll want to keep in mind how much rust remover you'll need and how you'll apply it. For household surfaces and small jobs, a rust remover that you can dip objects into or easily apply onto surfaces like shower tiles or bathtubs would work best. However, for larger projects, like restoring a large piece of furniture or a car, you might need much more rust remover to work that can be painted or rolled on.
Rust removers are also not all formulated the same. Some work to dissolve rust, making them the best choice to use for objects you're hoping to return to their like-new state. Meanwhile, other rust removers actually double as paint primers, turning orange-colored rust into a dark-colored latex primer. This type of rust remover is best-suited for cars and furniture that you're planning to paint.
For more details on the best rust removers you can buy, see below.