Make Shaved Ice, Frozen Drinks, And More With These Gadgets ⁠— And They're All Under $50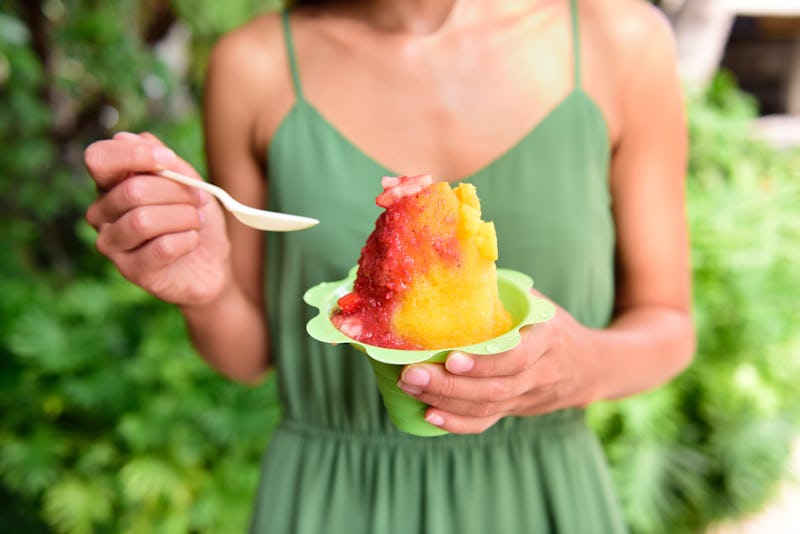 Maridav / Fotolia
Few things are as satisfying as shaved ice or a frozen drink on a hot day, but if you want that feeling to last all year long in the comfort of your home, you'll need one of the best shaved ice machines. These handy appliances are a convenient and inexpensive way to make your favorite iced drinks and treats, from snow cones to frozen slush drinks. They're also great to use for parties and special occasions.
When you're shopping around for a shaved ice machine, the most important thing you want to consider is what kind of cold treats or drinks you'd like to make. Some devices make treats with a thicker ice consistency, like snow cones, while others churn out a fluffier product like Hawaiian ice. Some even let you adjust to suit your tastes. There are also machines that allow you to make frozen slush drinks, which require you be able to freeze juice or water with flavor syrups, and not just chop up ice.
If you'd like an option that doesn't require you to buy a lot of additional accessories (like syrups and cups) before you start making ice, look for a shaved ice machine that comes with syrup packets, cups, and straws. While you lose some options like choosing your own flavor, you might also save some time and effort.
To help you pick the perfect one for you, here's my roundup of the best shaved ice machines. All of these machines will let you easily make your favorite cold drinks and iced treats in the comfort of your own home — and all are less than $50, too!