These Shower Caulks Are Mold & Mildew Busters, So Take That, Grime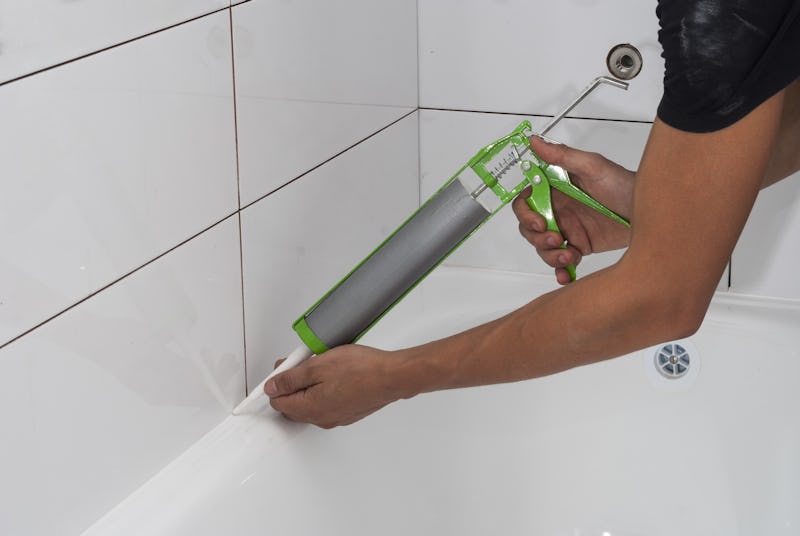 fotolia/kuchina
Anytime you turn on your shower or run a bath, you're exposing your shower caulk to the water and humidity that causes mildew. Luckily, the best shower caulks to prevent mildew are typically made from water-resistant silicone and contain a mildewcide ingredient that helps deters mildew and mold from forming.
Before purchasing shower caulk, you'll need to decide how you'll want to apply it, whether via a caulking gun or by hand with a squeezable formula. For small jobs, a squeezable caulk will be more cost-efficient. However, if you're planning to tackle a large shower project or your renovating your entire bathroom, you'll save money by investing in a caulking gun, which also helps you lay down a more consistent bead.
There's also color to consider; shower caulks most commonly dry either white or clear. You may want to use white in between tiles, while clear-drying caulk won't discolor metal finishes and is ideal for creating a seal around shower nozzles, faucets, and drains.
Something to note: Since even the best shower caulks to prevent mildew are only mold-resistant for a certain period of time, you may want to consider maintaining the caulk with a sealant pen to help prolong its life. Keep scrolling, everything you'll need is below.