The 3 Best Shower Cleaners For Hard Water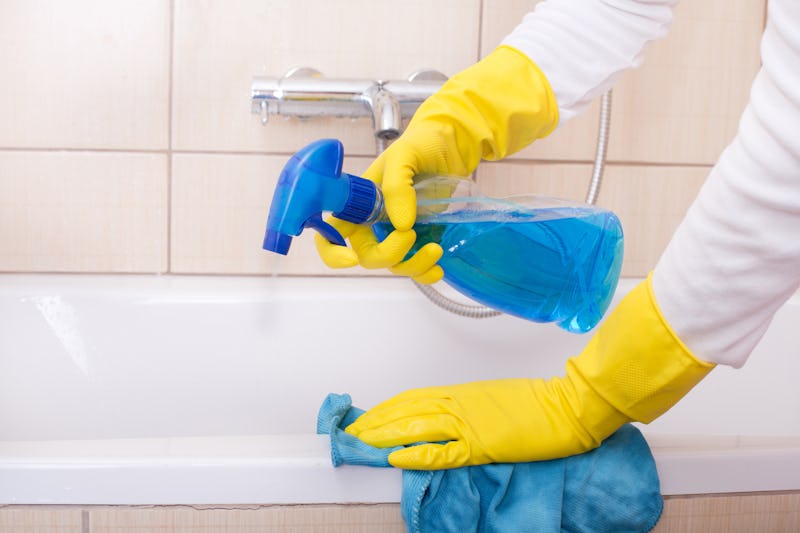 fotolia/Budimir Jevtic
Whether it's the chalky white residue on your tile or build-up on your shower door, hard water stains can be difficult to remove. Only the best shower cleaners for hard water can banish stains and scum without the wear-and-tear on your grout and tile.
When searching for the right cleaner, it's important to consider your individual water situation. While some areas have extremely hard water with tons of minerals that build up quickly, others have more moderate staining that can be easily scrubbed away. If you're dealing with a lot of staining, you may want to go straight for the heavy-hitting cleaners, including those that use bleach and other chemical components. But if you're aiming for a gentler approach, consider investing in a non-toxic, oxygen-based cleaner that's safe for pets and kids.
You'll also want to consider any tools you'll need to get the job done. Hard water stains are notoriously tough to get rid of, so some kind of stiff-bristled brush or scraper is a must. And if you're battling against long-term build-up, you may even want a motorized brush to help put some extra oomph into your scrubbing.
No matter which way you go, finding the best shower cleaners for hard water can be tricky. Here are some of the best options out there to help your shower sparkle again.