Wipe Away Shower Moisture With These Highly Rated Squeegees On Amazon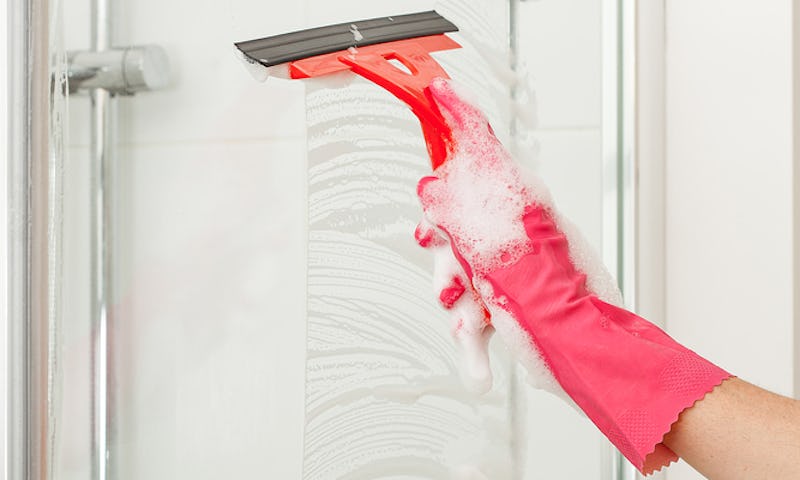 Photographee.eu/Shutterstock
Not everyone appreciates a good squeegee, but once you start using one of the best shower squeegees, it's hard to deny just how effective they are at whisking away excess moisture. And with less moisture comes less soap scum, mold, and mildew. Translation: These affordable little gadgets will make maintaining your shower a lot easier.
Though squeegees aren't exactly hard to find, they banish water droplets with varying degrees of success. Not the mention, a truly great squeegee will be easy to hang or mount in your shower (because at the end of the day, the best shower squeegee is the one you actually use.) To spare your wallet, I've scoured the internet for a few different options that won't disappoint. Whether you're looking for a compact handheld option, a value pack for a multi-shower home, or an extendable squeegee that can handle those hard-to-reach places — I've got you covered.
Regular squeegeeing will prevent buildup, whether you finish off the job with a spritz of daily shower spray or not. (Pro tip: There's a squeegee technique professionals swear by, according to Merry Maids. "All you have to do is run your squeegee from top to bottom or left to right," reads the cleaning company's blog post on the topic.) Read on to find the best tool for your cleaning bathroom — and reap the rewards later!