These Silicone Muffin Pans Naturally Keep Batter From Sticking — & They're Game-Changers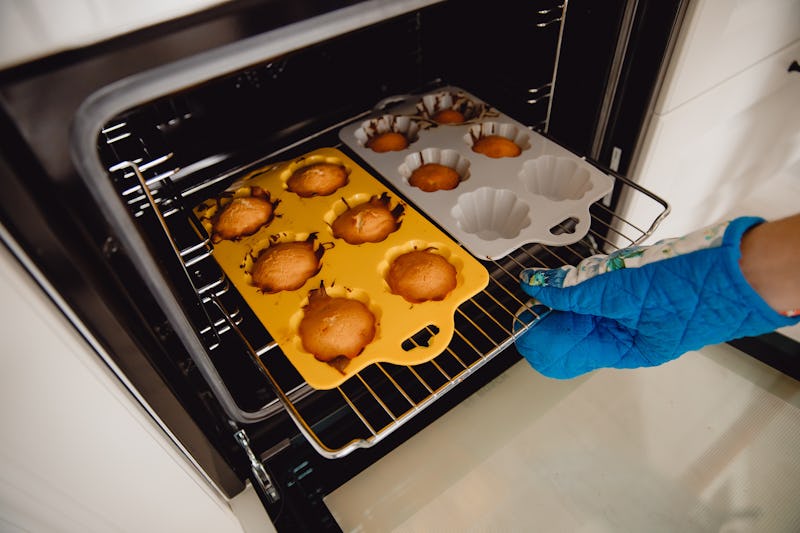 fotolia/Parilov
To bake perfect batches of muffins without a lot of hassle, a silicone muffin pan can come in handy. Unlike metal and nonstick pans, the best silicone muffin pans are dishwasher safe and don't require intense scouring or time-consuming hand-washing. Bonus: Silicone is also naturally stick resistant, enabling you to lift muffins out of a pan with less effort, even if you didn't grease the pan with a ton of oil or butter beforehand.
When shopping for a silicone muffin pan, you may want to only consider ones made of food-grade silicone. That's because some cheaper pans may not actually be made from 100 percent silicone. Instead, they're made of a combination of silicone and filler chemicals, resulting in a lesser quality product. In contrast, food-grade silicone pans are all non-toxic and that much safer to use when you're cooking.
You'll also want to keep in mind that since silicone is a floppier, more flexible material, most silicone muffin pans will require you to use a baking sheet underneath them in order to move them in and out of the oven with ease. (Otherwise, once hot and filled with heavy batter, the pan may bend upon handling, potentially causing baked goods or batter to fall out.)
Take a look below at my three recommendations for the best silicone muffin pans you'll want to buy.