These Top-Notch Sous Vide Machines Will Take Your Kitchen Game To The Next Level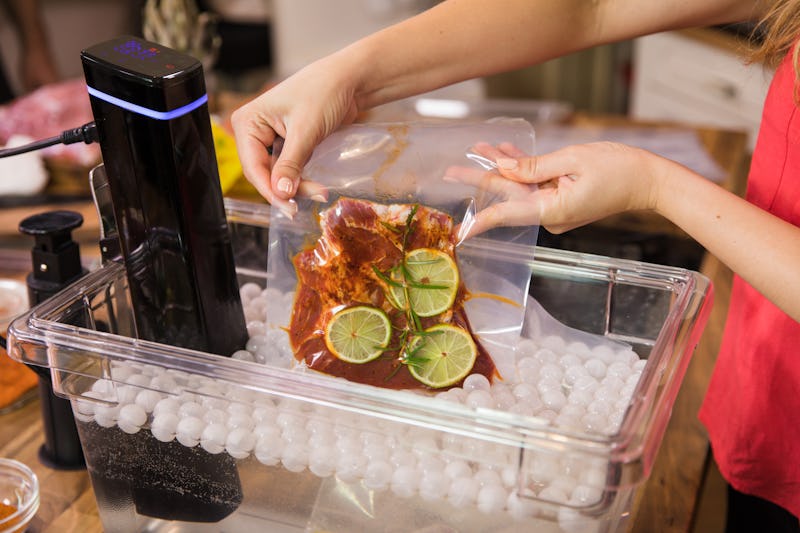 fotolia/FotoCuisinette
Although sous vide was once a cooking technique only used by restaurant chefs, sous vide machines are now available in sizes and price ranges that make them accessible for home cooks to use as well. All of the best sous vide machines for home make it simple, even for beginners, to slow-cook meals perfectly every time. However, where they differ is often in the details.
High-tech models that come equipped with Bluetooth and Wi-Fi-capabilities allow you to monitor the progress of your food from a different room but typically come at a higher cost than a non-smart appliance.
When shopping for a sous vide machine, also pay close attention to the wattage of the product. Higher wattage means that the machine will heat up water faster, and when it can take several hours to sous vide a steak, a more powerful appliance that heats up quicker might be worth the additional cost.
With all of that said, take a look below at the three best sous vide machines for home that you can buy. Whether you are new to sous vide or are looking to replace an existing an appliance, there is certain to be a model that works for your needs.