These Powerful Steam Mops Lift Set-In Dirt From Your Floors — & They're All Under $50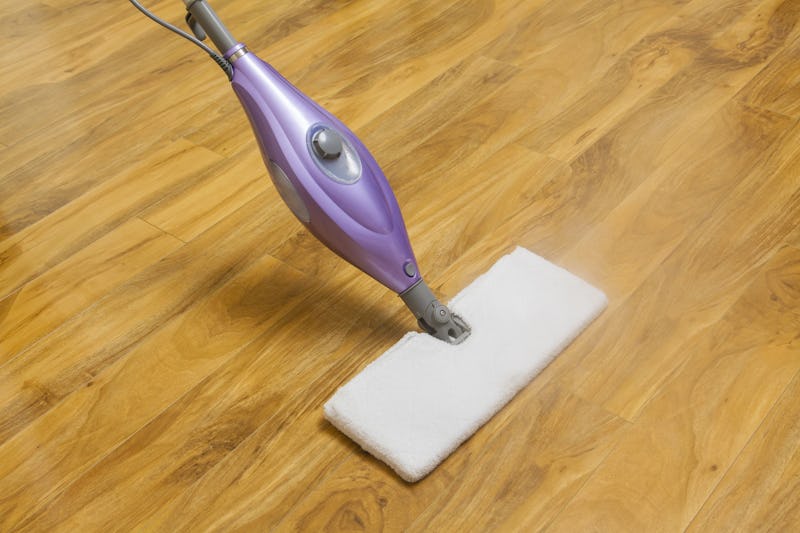 fotolia/ymgerman
To start I should say, $50 is about as cheap as a steam mop will ever cost. That's because, up front, steam mops are more expensive than your standard mop. However, most people who use these mops save a lot of money in the long run when they don't have to shell out for expensive detergents or removable cleaning pads on a monthly or weekly basis. All that said, there are a few cheap steam mops still worth your money. The best steam mops under $50 can banish difficult, set-in stains from your floors without breaking the bank.
When shopping for an inexpensive steam mop, keep in mind: Top-of-the-line steam mops can run into the hundreds of dollars. So, when shopping for one under $50, you'll find a smaller pool of options. You likely won't find one with some of the more high-tech features, like fast heating times or fancy attachments. Most of them will come with a microfiber pad (or two!) you can slip on and off your mop when you're ready to use it. While some of the nicer models can heat up and be ready in 30 seconds, other less expensive models require minutes before they're ready to use.
What you really sacrifice with a cheaper steam mop is the lifespan of the device. But, after reading the reviews I can say you'll get enough use out of the steam mops below to make them worthwhile.
Enough said. These are the best steam mops under $50.