The Best Stovetop Percolators For Making Perfectly Brewed Coffee, Every Time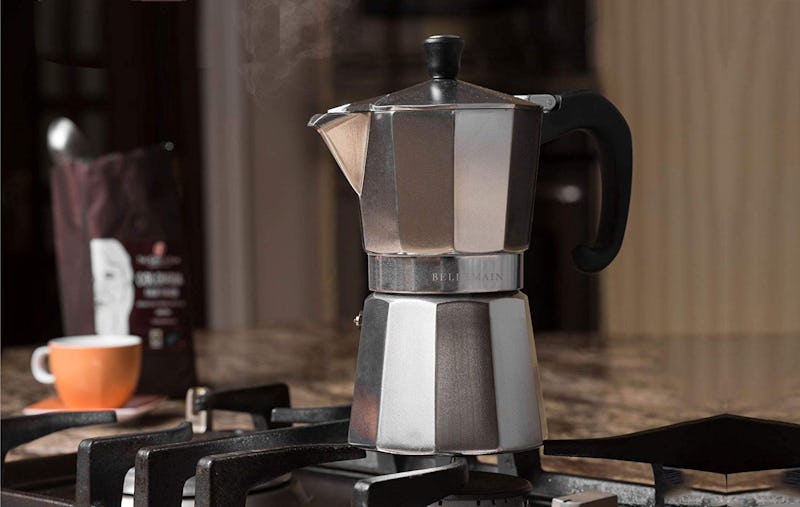 Amazon
For percolator fans, there's no better way to make a cup of morning joe than a stovetop percolator. That's because the best stovetop percolators let you brew strong, great-tasting coffee in a quick and efficient manner. Many people also appreciate that coffee percolators are affordable and easy to use. Even the most luxurious and high-end of percolators still cost significantly less than a Keurig machine.
They also don't have a bunch of settings to complicate things. To use one, you simply need to pour water into the bottom chamber, add the coffee grounds to the permanent filter basket (no paper filter are needed), and then heat the percolator over medium heat until the coffee is done. That's it! Percolators make bold, consistent coffee every time.
When shopping for the best percolator for your needs, you'll have to decide whether you want a percolator that makes American-style coffee or one that whips up fantastic espresso. The capacity is often the major difference between the two. Regardless of the preferred style you use, make sure to start with freshly ground beans and water in a clean percolator for the best results possible.
For more details on the best stovetop percolators you can buy, keep scrolling.